Living On A Lake: The Pros and Cons Of Lake Life Cleaner airRelaxationImproved sleep
For years we dreamed of living on a lake. The idea of "lake life" appealed to us, as it does to many. We love boating, fishing, and waking up to the sounds of the water lapping at the shore. We also love selling real estate on the waterfront!
When that first breath of fresh lake breeze hits you coming off the water you will know you are home. The next step is to find your dream lake house. Even though lakefront properties are lovely, there are several things you need to know if you're looking to purchase a lake home.
Just like the water level, there are ups and downs to living on the lake. To ensure you make a good choice with your investment and help you make a smooth transition into lake living, we've compiled all you need to know about residing lakefront, including the pros and cons.
Is it worth living on a lake?
Aside from watching the spectacular sunrises and sunsets and the soft glow reflecting over the glistening water, is it really worth living on the lake? Let's look at why we think, for the right person, investing in a lake home or living on the lake can make life that much sweeter.
Health benefits of "lake life"
There's a noticeable difference in air cleanliness around any body of water because there's less air pollution than in busy cities. Therefore, living on a lake exposes you to plenty of clean air. Proximity to nature and clean air will help you improve your productivity, mood, and learning, not forgetting an enhanced immune system.
Additionally, the plant life in and around the water assist with keeping the air clean. Around Lake Norman we have an extremely vibrant natural landscape. According to the North Carolina Parks Association,
Hickories, sweet gum, red maple, dogwood and oaks are the prevalent species. Mountain laurel, wild hydrangea, box elder, strawberry bush and other small trees and shrubs comprise the understory.
https://www.ncparks.gov/lake-norman-state-park/ecology
Have you ever visited a lake and got comforting feelings just from the sound of the waters? If not, chances are you've visited a spa and probably heard some calming sounds drifting from the facility's speakers. These calming sounds are often the sound of the waves or water lapping on the shores. Lake sounds include chirping birds, water swirling around dock posts, boats and laughter of people enjoying the water. Another sound you will hear is nothingness. In the early morning and in the later evening when most have retired to home and bed, the lake can be a very peaceful place.
By the way, while it's pretty evident that water brings a relaxing feeling, some studies indicate that the water sounds provide relaxation. Quality of life improved.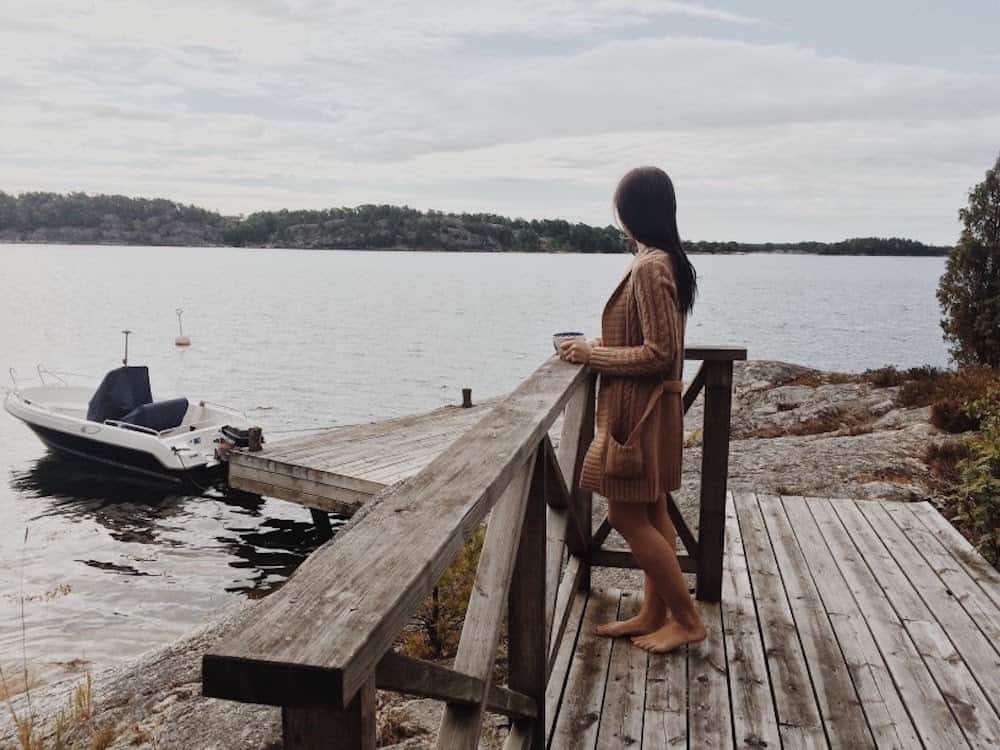 Reduced stress levels
With a lot of chaos in the urban environment, you can forget the stress you have. Over time, stress can take a toll on your mental and physical health. However, lake living is serene, peaceful, and easy-going, providing you with a calming effect to soothe your mind and body.
Sleep allows your body to rest and recover from your day's exhausting activities adequately. Living in a peaceful lakeside environment with no noise pollution and reduced stress levels will make falling and staying asleep easier. Less stress and a relaxed mood mean more restful sleep.
Fewer neighbors
Are you exhausted with nosy neighbors? Waterfront homes are the real deal because they have fewer neighbors. Homes on the lake tend to be far apart, offering you privacy and a calming escape from the modern world.
Water activities
One of the best parts of living on the lake is the vast water recreation you enjoy. Whether you want to take on challenging but relaxing activities or just want to get in touch with mother nature, the lake offers it all. With easy access to water, you'll find yourself doing more outdoor recreation. Here are some of the lake activities you can try out: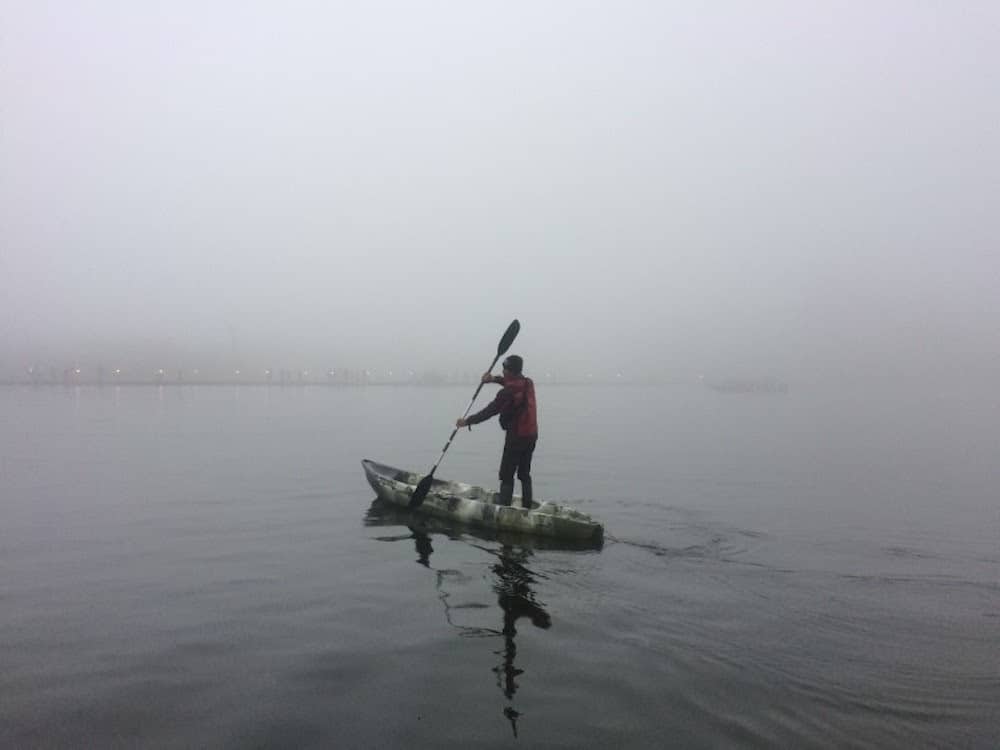 What you need to know about living on the lake
Lakefront houses fit a certain lifestyle choice that is often incredible for most people. However, as you pursue the home you want, it's crucial that you think rationally. Here are the essential things you need to know if you plan to live on a lake.
Owning a dock
Lake houses with a dock are desirable to most people because owning a dock will allow you to have a boat or other recreational vehicles more easily. In addition, a home with a dock has more worth compared to a home that doesn't. It's also important to remember that you'll need to maintain your dock for safety and durability.
Yard maintenance
While living on a lake is fun, maintenance of your yard is a must. This is because moisture in the air, different weather patterns influenced by the lake, and fluctuating water levels can lead to the degradation of your property. When your yard is not kept in good shape with frequent maintenance by professionals, the metals, stones, and wood present in your yard can be affected by the conditions created by the waters in the lake. Just like any other property, it's important that you hire qualified and experienced home inspectors who will take their time to inspect for any damage thoroughly.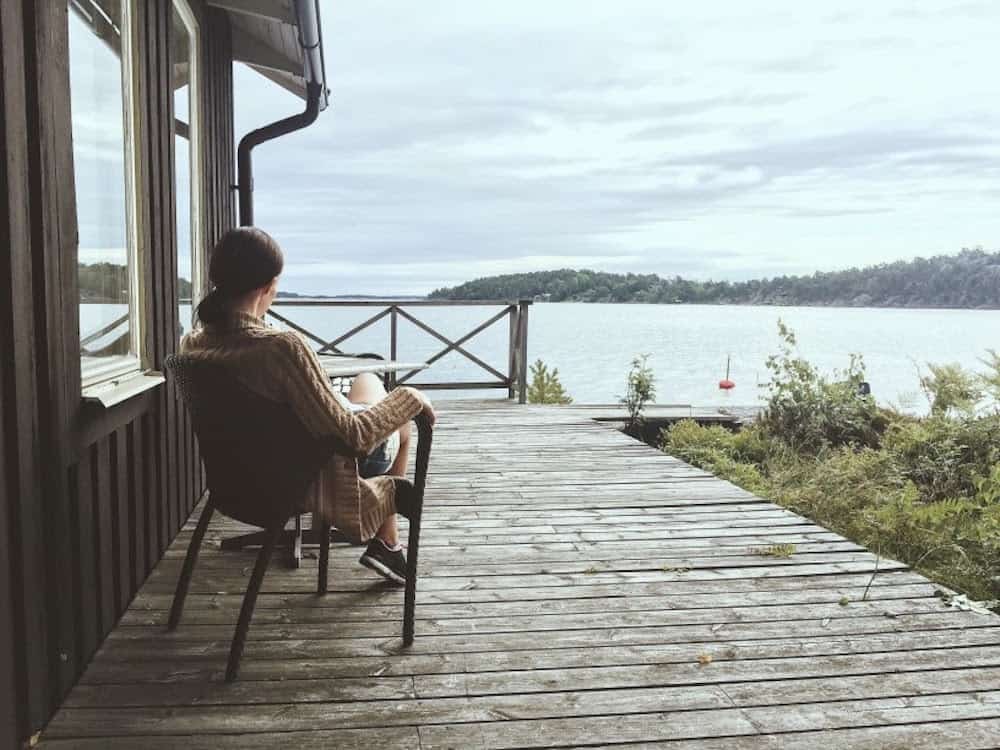 What are the advantages and disadvantages of living near a lake?
Life living near a lake is beautiful. However, like everything else, living near a lake comes with both its pros and cons.
Advantages of a lake house
Your house grows in value: Lake houses not only hold their value, but they also increase in value better than other residential real estates. Each time you pay your mortgage, you build equity with your lake home, which also explains why lakefront properties are highly priced.
It's entertaining: Living in a lake house allows you to host your loved ones and create fun memories together. For instance, you can throw a bonfire party involving an overnight get-together with lots of activities such as roasting marshmallows, swimming, and fishing. You can also host birthday parties, cookouts, and so much more.
Privacy: With homes spaced out, living in a lake house guarantees you adequate privacy. Besides being isolated from the chaotic public, houses near the lake are surrounded by lots of greenery, which blocks you from neighbors. Less traffic, buildings, and noise make lake life great!
Disadvantages of your lake property
Lake houses are costly: Yes, lake living is great, but it comes at a cost. If you want to enjoy living on a lake, you'll have to dig deeper into your pockets and pay for the privilege.
Presence of mosquitoes: Mosquitoes breed in water, and the lake is full of water. Knowing their specific habitats, such as long grasses, weeds, and stagnant water, will help you combat them.
What is it like to live on a lake year round?
Living on a lake year round is amazing because you can do almost anything you want. You can go fishing, swimming, boating, kayaking, skiing, snowboarding, hiking, camping, and much more. In warmer climates like the Southeast you can enjoy these recreations all year round. In other places around the world in colder climates like the Great Lakes when the lake freezes you can enjoy ice skating, ice fishing, and other winter activities.
If winter is an issue in your area, it will be important to learn how to "winterize" your lake house. This could include putting up your boat for the season, maintaining your dock and yard, and watching out for dangerous dead limbs of trees that could potentially fall under the weight of snow.
Is lakeside real estate a good investment?
Definitely yes! If you want to invest in real estate, location is an important factor. Lake properties are considered prime real estate because homes located on the lake typically have the highest appreciation in value as time goes by. In addition, getting the appropriate real estate agent who understands digital marketing is a great way to increase your investment's value.
The first step to buying lakefront property is to find out what type of property you're looking at. Is it a lakefront dream home? A vacation spot? Or maybe a large plot of land where you can build your own? Do you want lake access or is it enough to be in the general area? Once you know this information, you'll be able to narrow down your search based on the area you want to live in.
So, are you looking for houses or looking forward to relocating to the Lake Norman area? Whether you want to sell your lakefront home or want to increase the value, at Lake Norman Mike, we're always ready to help.
Seller? Do you know that the lakefront real estate market is at an all time high? Many of my clients are enjoying the benefits of this market right now. They're selling their lakefront homes for record prices. And I'd like to show you how you can do the same.
Questions people often ask:
How easy is it to get your boat in and out of the lake?
"Yes, it is possible to get your boat in and out of the lake. The easiest way would be by using a standard car hauler trailer with an extended ramp for loading/unloading. However, it is important to note that not all lakes are the same depth and some may require a boat lift for loading/unloading."
How are you going to protect your house and your lake toys?
How are you going to protect your house and your lake toys? This is a great question! There are many ways that lakeside homeowners can protect their homes from the elements, both inside and outside. For example, many people choose to install storm shutters or windows on the exterior of their home – this is a great way to protect your house from hurricanes, high winds, rain and more. Boats can be stored in boat houses or kept on mechanical dock lifts.
Does water view add value?
"The value of a property is often determined by the view. If there are trees, hills or other obstructions on the property then it may not matter because you will be able to see the water from your house. If there are no obstructions then you will need to see the water itself."
But don't take my word for it.
Check out this recent article in the Chicago Tribune: http://article.chicagotribune.com/2005-03-28/realestate/0503280449_1_lake-michigan-lakefront-homes-homeowners