Don't take our word for it
Verified Customer Reviews
"I've had the pleasure of knowing Mike Toste for 10+ years, and offer my highest endorsement as a real estate agent. We first met when my daughter and son in law were in the process of purchasing their home in Antelope, Ca. Mike showed himself to be an expert with anything real estate, and an honest and trustworthy man. I found him to be so easy to work with that he quickly became, not only an agent for us, but a friend as well. In 2011, I retained Mike as my agent to help with locating and purchasing a home in the Sacramento area. As before, he demonstrated an amazing amount of knowledge in dealing with all aspects of the process. He had answers for questions even before I realized I had questions! The process seemed to flow effortlessly and any obstacles were dealt with in a timely and professional manner. This house that I purchased was a bank owned property, with conditions of sale/purchase that proved to be effortless for Mike. I know if I had not retained Mike as my agent, I may not have been able to purchase the home, as I was not the only interested party. Mike went above and beyond to secure the home for me, handled all of the difficult processes, making the entire transaction seamless for me."
"Mike worked with my wife and I when we purchased our new home. We couldn't be happier with our purchase experience (let alone our new home). There are four words that describe Mike's ability when it comes to being a real estate professional: Knowledge, Execution, Professionalism and Personable. The last home we purchased was 15 years ago in New England. The first thing we noticed when entering the home market in North Carolina was the vast differences between how real estate transactions are handled from state to state. We had so many questions about these differences and Mike had an immediate, confident answer for every question we threw at him. I think we all realize that any real estate transaction, whether being a purchase or a sale, is going to have its bumps in the road and unforeseen situations that can arise… When some of these uncontrollable events came our way during our process, Mike stepped in and grabbed the bull by the horns and "steered" it back toward our awaiting cape to get us back on track to the final "hoorah!". He never flinched, never panicked, he just executed. Through the entire process I felt that Mike was not only a real estate agent acting on my behalf but I also felt a genuine, comfortable bond with him and still do to this day, to the point of waiting to get fully moved into our new home so we can invite he and his wife over so our dogs can enjoy a playdate!
Thanks again, Mike, for making the dream of our "Forever Home" come true! "
"I have known Mike Toste for 11 years and he has helped me and my family sell and purchase several homes.
I found Mike to be the most knowledgeable Real Estate Broker in the area. He helped me time the market to sell my 1st home to get top selling price and the same to jump back in the market.
Mike not only knows the real estate market, but what drives prices up and down such as interest rates and seller incentives.
Mike's negotiating skills are par none, he was able to reduce purchase price due to repairs needed and a motivated seller.
Mike Toste is not only my agent for life but has become a good friend."
"If you're looking for lakefront property anywhere on Lake Norman,
you better call Beth!"
The Browns, a friendly couple originally from California, wanted to downsize to a more manageable home and decided to sell their home in Iron Station, a few miles west of Denver NC. Their home was situated in a slow moving rural area but was custom built and was exquisite inside and out. The couple was worried that it would take some time to find a buyer for the home.
"There was never a doubt in your mind that [Mike Toste] was not on your side and had your back!" "If there was anyone that we know of looking for a realtor in the area, we would highly recommend calling Lake Norman Mike, he's got his ear to the ground, he's got the latest technology and he would be a great person to sell your home."
"It's because of everything he did that we were able to sell when we did!"
"I have known Mike Toste for over 23 years..."
"…and remember when he first got into the business. Over the years we have become good friends and he has assisted me with selling and buying multiple properties. The thing I have always appreciated most is Mike's straight forward approach to working with his clients. If you want a Realtor that is not going to sugar coat anything Mike is the guy! Reach out to him and find out for yourself. You will know after spending a few minutes with him the wealth of knowledge and experience he will demonstrate will make you confident in your choice."
"Mike and his team have helped me buy, sell and flip homes. I would recommend his team to anyone. He is an industry leader and understands all aspects of the Real Estate. His team is professional and well educated on market trends. Not only are they experts in their field, but they are consultants for life. I would recommend Mike Toste for any/all of your Real Estate needs."
"Mike Toste made our successful search for a retirement home on Lake Norman possible. We were from out of state and had the goal of retiring on Lake Norman but only had a vague knowledge of the area. We made some inquires and a couple of trips to the lake on our own but were getting nowhere.
"Mike is an experienced and dedicated agent, a true professional who will go above and beyond for his clients. He helped us sell our home and I would recommend him highly to anyone looking for a real estate agent."
"Mike Toste was awesome during our home buying process. He helped us navigate everything very smoothly and we found a great home for good price. I would definitely use Mike again for a future real estate transaction."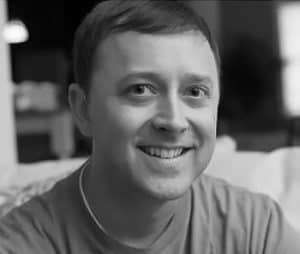 "Mike Toste uses a wealth of technical knowledge to put his listings in front of buyers – not just lookers – buyers. The process he employs is genius. He researched all of the competitive homes in the market before helping us decide the listing price. He dispatched a home staging professional to prepare the house for cinematic filming (including drone footage), and photography.
The results were stunning. So stunning that the video has had over 2,000 views on YouTube and is still the first result on YouTube when using the search terms "Lake Norman Real Estate." Mike & his wife Erin are great people and we've become friends through this process. I can't recommend anyone more strongly. If you're in the Lake Norman area and want to buy or sell a home, do yourself a favor and call Lake Norman Mike!"
⭐⭐⭐⭐⭐ DREW S.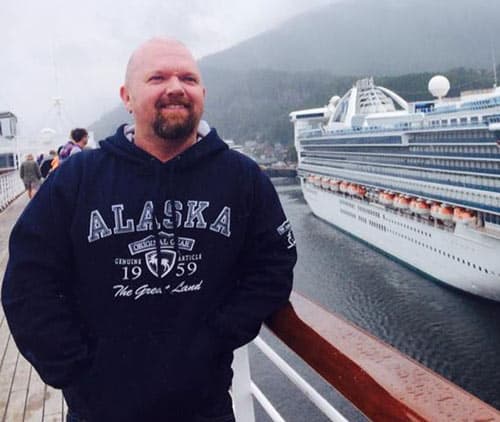 "I couldn't have asked for a better Realtor when I sold my home. Mike was extremely knowledgeable and answered every question I had. He was very approachable and friendly, and I felt comfortable with him right away. After only 8 days, I accepted an offer on my home and then I had to think about purchasing another one to live in! No problem with Mike! The extreme stress that can come with selling and buying did not seem so bad. Mike brought a wealth of knowledge to the entire process and made me feel like I was his top priority. He took every call, responded to every email and addressed every concern I had!! He is a professional, responsible and honest guy and his great sense of humor made my entire experience almost enjoyable! I not only had the best Realtor, but I gained a friend for life!"
⭐⭐⭐⭐⭐ RICHARD CLAYTON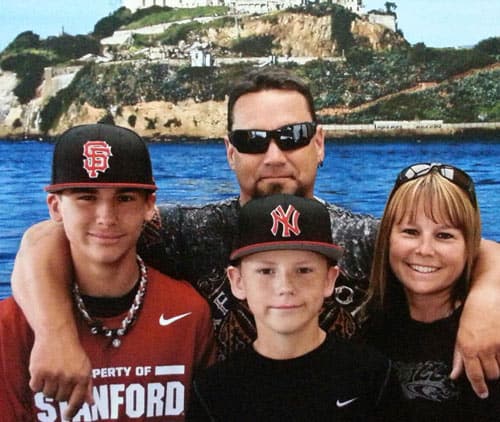 "We had an agent prior to Mike that did nothing in getting our property sold. We cancelled the listing and went with Mike and he had our home sold in 3 days! No doubt in my mind I would highly recommend Mike and his team for any real estate need!"
⭐⭐⭐⭐⭐ GLENN AND LORI GREEN​
"I cannot say enough good things about Mike Toste. He is a great and professional real estate broker/agent, and excels above everybody else in real estate. I highly recommend Mike for any and all of your real estate needs, and you will be in very good hands from start to finish!"
⭐⭐⭐⭐⭐  JOHN TAYLOR
"Tim and I are long time clients of Mike Toste. I still remember after several agents toured our home the consensus was Mike was listing way to high. Knowing the market and more importantly the competition is what he constantly talks about. At the time we sold our home we were the most expensive home in the neighborhood but Mike felt with the upgrades we had, the larger back yard and built in pool we could really push the price. It was hard for us to second guess his advice since he was the top selling agent in our market. To make a long story short, we sold for the price Mike said we could get and give our highest recommendation for anyone considering his expertise."
⭐⭐⭐⭐⭐  TIM & EVELYN JENKINS 
"I had the absolute pleasure of working with Mike Toste. Mike is a man of great integrity and who is a never-ending wealth of knowledge about the real estate market and ever changing real estate laws. Mike Toste being the utmost professional, works diligently on each transaction with the highest degree of ethics, honesty, reliability and professionalism. Hands-down Mike holds unparalleled negotiation skills offering a solid ability to negotiate for the best outcome. You will find that Mike gives great attention to detail, has excellent communication skills, is extremely kind and very personable. It is imperative to Mike that his client's needs are his top priority. I have the utmost respect and feel so grateful to have had the opportunity to work with Mike. You can be confident when working with Mike that you have chosen to work with the VERY BEST!"
⭐⭐⭐⭐⭐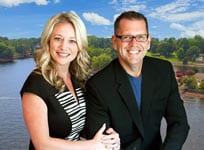 Don't hesitate to reach out to us.
The first call is always the hardest, but rest assured, you'll never feel pressured from us.