About lake norman mike & Company
Lake Norman Mike & Company is a group of real estate experts in the Lake Norman area in North Carolina.
We pride ourselves in excellent customer service and quality end results.
We've closed over 2,000 transactions over 25+ years. Our passion & process gets your home sold quicker and for more money.
We Specialize in helping our clients succeed with their real estate goals.
From the bustling Charlotte suburb of Huntersville to the peaceful country of Troutman our real estate team of consultants and agents are ready to help you buy or sell. With Lake Norman Mike & Co. there is a noticeable difference in your experience. Not only will your home sell for more, or you find your dream home faster – you will actually have fun doing it. Mike Toste and the Lake Norman Mike team are experts in waterfront real estate – buying and selling. No one beats our experience on Lake Norman.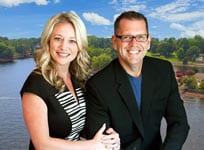 Don't hesitate to reach out to us.
The first call is always the hardest, but rest assured, you'll never feel pressured from us.