Top 10 Reasons To Choose Mike
2000+ HOMES SOLD FROM DAVIDSON TO DENVER, SHERRILLS FORD TO STANLEY, AND EVERYWHERE ELSE LAKESIDE!
You don't get to selling over 2,000 homes in 25 years by sheer luck. You get to it by speaking the truth and educating your clients on what it really takes to market their home, and then being able to deliver.
Recent Professional Accolades:
#1 Top Listing Agent | #1 Top Buyer's Agent | #1 Top Volume for an Individual Agent
LEARN MORE ABOUT MIKE
100% Satisfaction Guarantee
We believe in giving people the freedom of not having to sign a long-term agreement at any point. In fact we make it your right to fire us anytime you want if you aren't fully satisfied, with our 
100% No Questions Asked Guarantee
.
Currently used by less than 1 percent of all licensed agents across the globe. Aerial Imagery is proven to substantially increase your home's online visibility. We don't just talk about technology, we embrace and implement it as it evolves.
See a sample.
The Best Real Estate Photography
Studies prove professional photography reduces the time it takes to sell a home by as much as 50% while obtaining offers 39% closer to asking price when compared to those who don't. The best photography is not only about taking pictures with state of the art equipment, but in our ability to bring out the best color and clarity to make your home looks its best. You won't see any iPhone or amateur pictures here.
See some before & after samples.
We will create a professionally produced custom cinematic video of your property to include aerial imagery. Please understand, this is not the run-of-the-mill $49 photo slide-show virtual tour currently used by 80% of those realtors who provide video. Creating a high end video takes 3-5 hours at the property and just as long or longer in the edit room afterwards. These videos in turn play a major part of your home's digital marketing campaign.
View Sample Video.
#1 Digital Marketing Plan
We place your home on hundreds of real estate websites, both national and international, and provide direct links to your very own showcase webpage and domain specific to your property.
Buyers don't want to see compressed online pictures of your home, they want to see full screen high definition imagery and video. With us, they will get that opportunity around the globe.
No digital marketing plan is complete without a target marketing campaign through social media. Most of our competitors will define Facebook promotion as a few pictures on their business page, but there are a vast range of social networks with tools and strategies that we utilize to get more exposure to the right buyers. 
Just so you know, there is much more on the advertising front to strategically target buyers looking for the features your home has to offer.
Professional Home Staging
A professionally staged home can not only make a huge difference in listing-to-closing times, but can also increases the buyer's offer by thousands!
A staged home creates positive emotional triggers for buyers and vastly improves the photography and videos of your home.
Neighborhood Video Guides
The National Association of Realtors and Google did a combined study in 2014 on how video effects online real estate searches. It was determined that buyers want neighborhood information in a big way, ranking second to wanting to view a video of the property itself.
These video guides take time, money and commitment to complete. We do it because it presents your community right alongside your home but, most importantly, generates more buyer traffic!
Professional Certifications & Designations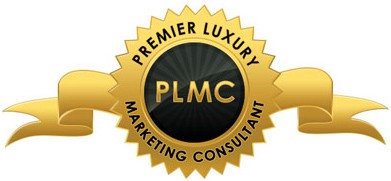 This certification is held by less than 1% of all agents nationwide – this is a group of the most well trained, target marketing Luxury Real Estate agents in all of the United States. This exclusive group is involved with continuous educational instruction in a mastermind setting with the most brilliant minds in the luxury real estate arena. Mike Toste holds this designation.
View certification details here.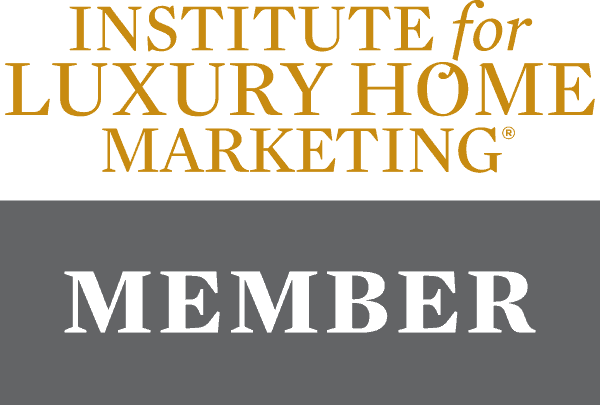 Members of The Institute go through extensive training in analyzing the luxury home market, providing quality service, and achieving effective results in the high-end residential market.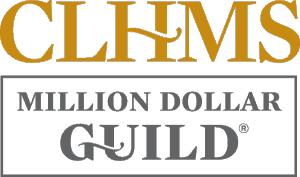 Million Dollar Guild members are specialists who have certified success in the million-dollar and above market. Your exceptional property demands an exceptional professional.
Our Guild members have established their expertise and abilities in helping to buy or sell the world's most exclusive residential homes and estates.
Our focus is specifically in the Lake Norman area, and we'd love to help you when you're ready.
We've closed over 2,000 transactions over 25+ years. Our passion & process gets your home sold quicker and for more money.
SELLING A HOME IN LAKE NORMAN?
WE PRODUCE HD VIDEOS AND NEIGHBORHOOD VIDEO GUIDES
TO GENERATE MORE BUYER INTEREST. SEE FOR YOURSELF.
In the early stages of deciding to list our home for sale we knew we wanted a realtor with expertise in online marketing. Mike Toste uses a wealth of technical knowledge to put his listings in front of buyers – not just lookers – buyers. The process he employs is genius. He researched all of the competitive homes in the market before helping us decide the listing price. He dispatched a home staging professional to prepare the house for cinematic filming (including drone footage), and photography. The results were stunning. So stunning that the video has had over 2,000 views on YouTube and is still the first result on YouTube when using the
search terms "Lake Norman Real Estate." Mike & his wife Erin
are great people and we've become friends through this process. I can't recommend anyone more strongly. If you're in the Lake Norman area and want to buy or sell a home, do yourself a favor and call Lake Norman Mike!
Lake Norman Mike's Proven Success
Sold FAST After Another Agent Tried to Sell it for 290 Days!
7012 Locke Drive, Sherrills Ford is a stunning well-maintained home sitting on the shores of Lake Norman. It was listed by the previous agent for 290 days before the seller reached out to us. This owner was simply looking to downsize and, after implementing the digital marketing plan Lake Norman Mike & Co. employs for all their listings, these sellers got just what they wanted. A successful sale!
Full Price All Cash Offer SOLD in 13 Days!
150 Mcinnis Road, Mooresville was listed for only 13 days. The digital marketing campaign on this home generated over 17 showings and multiple offers. These owners had already purchased another home and wanted this one sold as quickly as possible. Lake Norman Mike & Co. jumped in and got the home painted, staged and ready for the market. Once the home was in 'show ready' condition, our aggressive marketing plan got these sellers exactly what they were after. A SOLD sign in their front yard!
SOLD After Another Agent Tried for 168 Days!
359 Romano Drive, Iron Station had been listed by another agent for 168 days with no success. The sellers were frustrated with the lack of showings and interest while it was on the market. After speaking with them, they decided to give it another try, only this time with an aggressive digital marketing campaign. This was a stunning home, situated on a beautiful 6 acre parcel. These sellers needed a much stronger online presence to draw in the attention of prospective buyers. Needless to say, our marketing program did just that and their frustration soon ended. Within a few weeks we brought them a solid all cash offer that had them packing and on their way!
Multiple Offers and SOLD in 2.5 Days!
3913 Furnace Road, Iron Station were some of the best clients ever! Looking to sell to downsize in retirement, Dave and Baiba reached out to us after being referred by a few of their friends. After seeing how we bring properties to life they hired us to get the job done. I would say we delivered on our promise to get their home SOLD Fast and for Top Dollar by delivering multiple offers within 2.5 day of hitting the market. The buyers who purchased this home saw the video online and ended up driving down to see the property from out of town and making an offer on the spot.
Take the first step and get your HOME VALUE FREE INSTANTLY.
Don't Just Take Our Word For It!
We have the selling secrets and strategies you have been looking for,
call 704.584.9781 today and let us help you achieve a higher sales price.
Lake Norman Mike & Co.,
Top-Rated Lake Norman Real Estate Agent
Buying or selling a home can seem daunting. But what if we told you that it doesn't have to be? With the right real estate partner, listing or purchasing a home can be seamless, perhaps even enjoyable! Lake Norman Mike & Co. have closed over 2,000 transactions and have been leaders in the real estate industry for over 30 years.