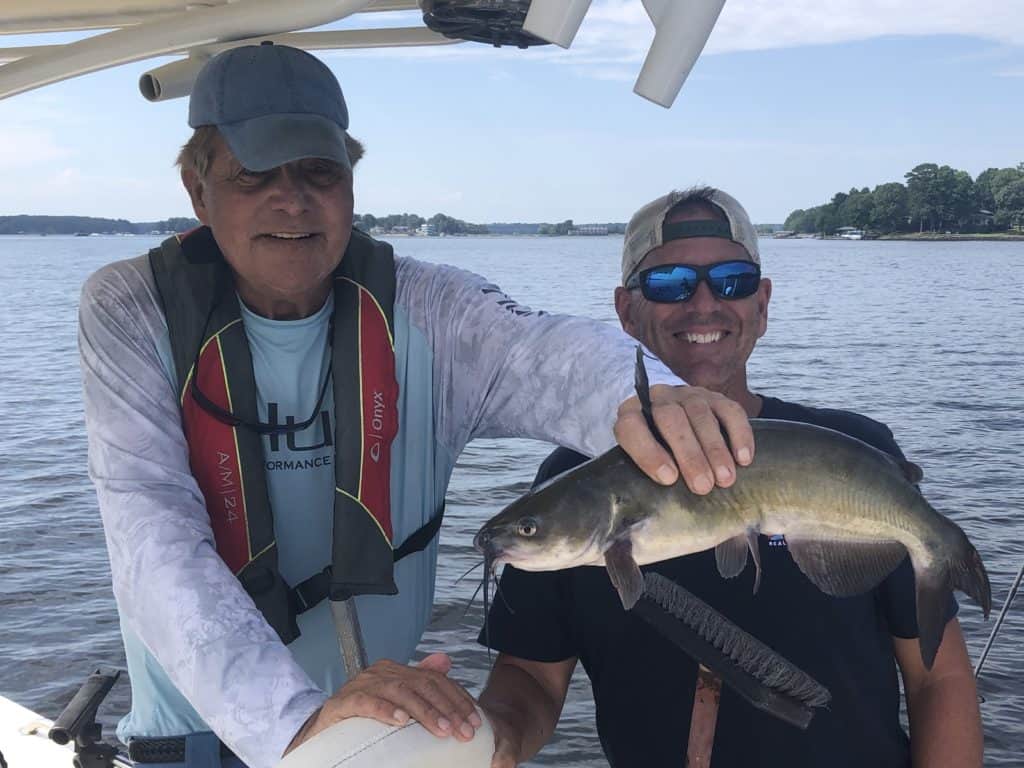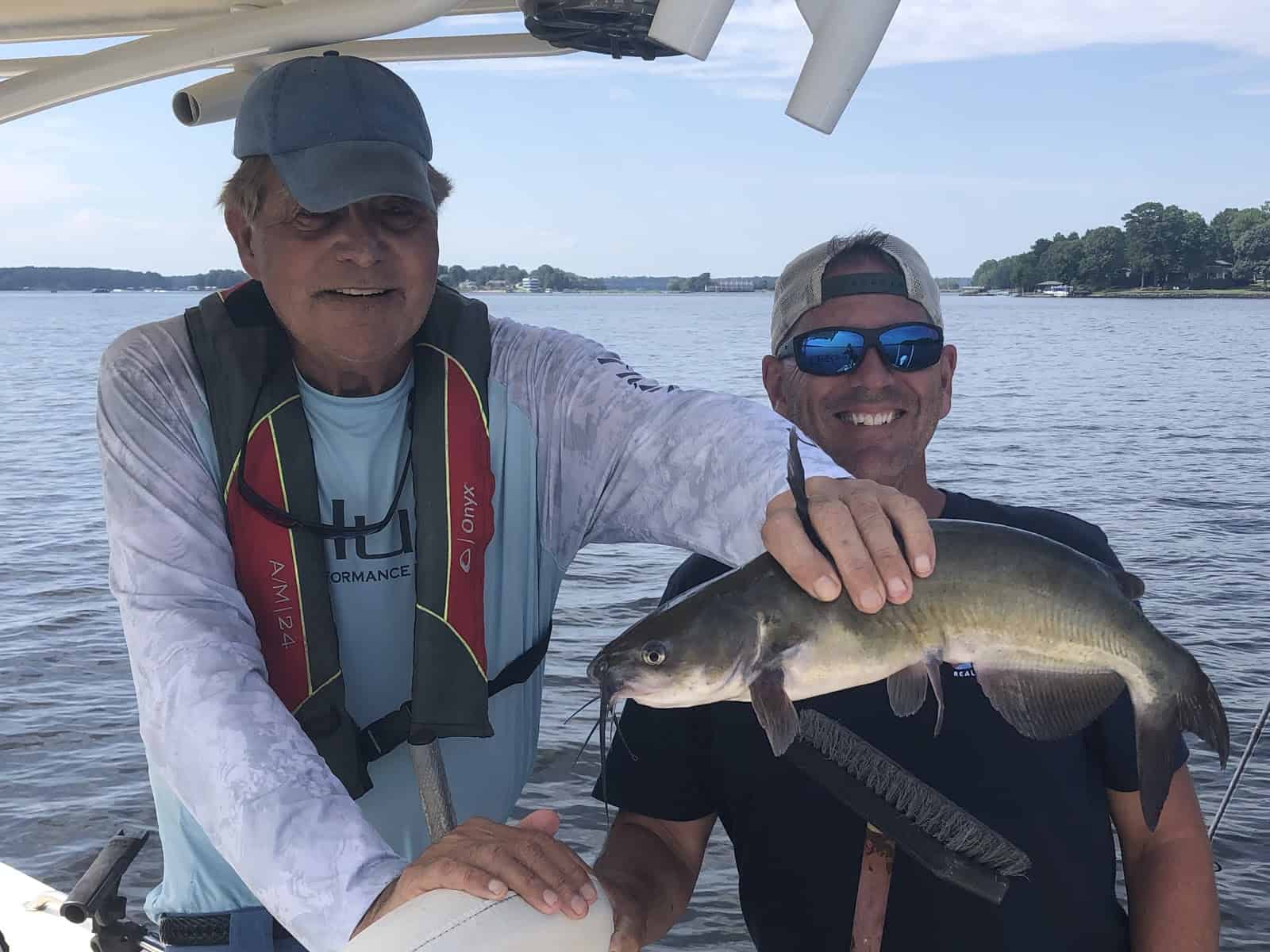 Fall is in the air!
As excited as I know most of us are about that, especially all the pumpkin spice fanatics, it's always sad to see summer wave goodbye to her many fans in the Lake Norman area.
No doubt most of us had an eventful summer, despite it being a lot different from previous years. Many of us had some extra time off of work. Groves of people took up outdoor activities that they likely did not participate in a lot before. Bicycles, paddle boards, and the like flew off the shelf and became hard to find items! Anyone who has recently been in the market for a boat knows what I'm talking about! But before I ramble on too much, my point here was that I wanted to share with you one of our favorite memories on Lake Norman from the summer of 2020.
As you may have guessed from the title of this blog, that memory was of our day "Fishin' with Gus".
Let me tell you as the wife of Lake Norman Mike, he is not easy to shop for when it comes to birthdays. He isn't big on getting presents, parties, or making a fuss at all over his birthday. And to top it off, having a birthday in July when you sell real estate on Lake Norman, doesn't leave much in the way of time to celebrate. Summer is incredibly busy on Lake Norman for real estate professionals. But everyone needs a day off!! And he loves fishing! So I had a feeling that our trip Fishin' with Gus would be just what the doctor ordered!
Check out Gus' website: https://fishingwithgus.com/
We took our fishing trip in early August. It was an incredible morning. I had kept our trip a surprise until the last possible minute. I just told Mike and his team in advance that I needed him out of the office on that day for just about a half day. When I eventually had to tell him what we were doing, which was pretty much when we were approaching our pick up location, he was so excited! I couldn't have purchased a better birthday gift than a morning out fishing on Lake Norman.
(Well…I guess if I had bought him a new boat that might have topped it! ????)
Fishin' With Gus
Captain Gus picked us up at the Lake Norman motel, as we live in a cove that you have to be able to clear a quite low bridge to access.I knew we were in for a treat when Captain Gus told us that every day out there was like his first day. I think I neglected to tell you, this was my first time fishing! Of course, I've watched Mike fish, I've even cast and reeled in a time or two, but never really "fished".
Captain Gus is outstanding with beginners as well as the more advanced. We had such a great time, and he was so helpful and just plain fun! I caught mostly perch that day, and sshhhhh….I out fished Lake Norman Mike!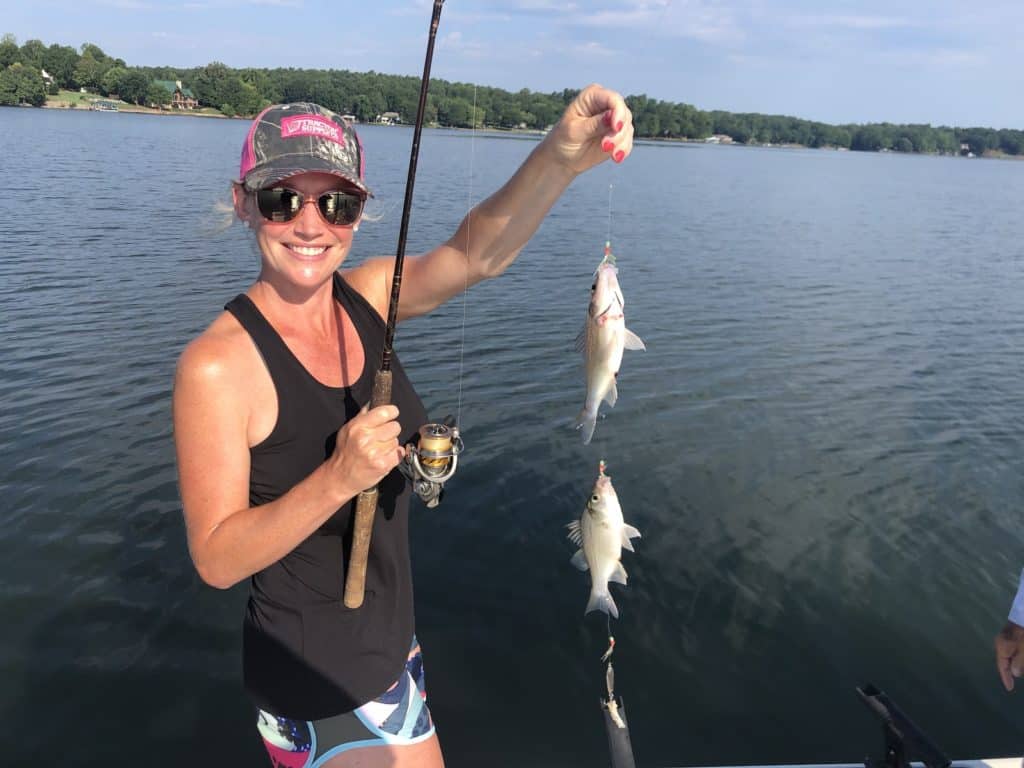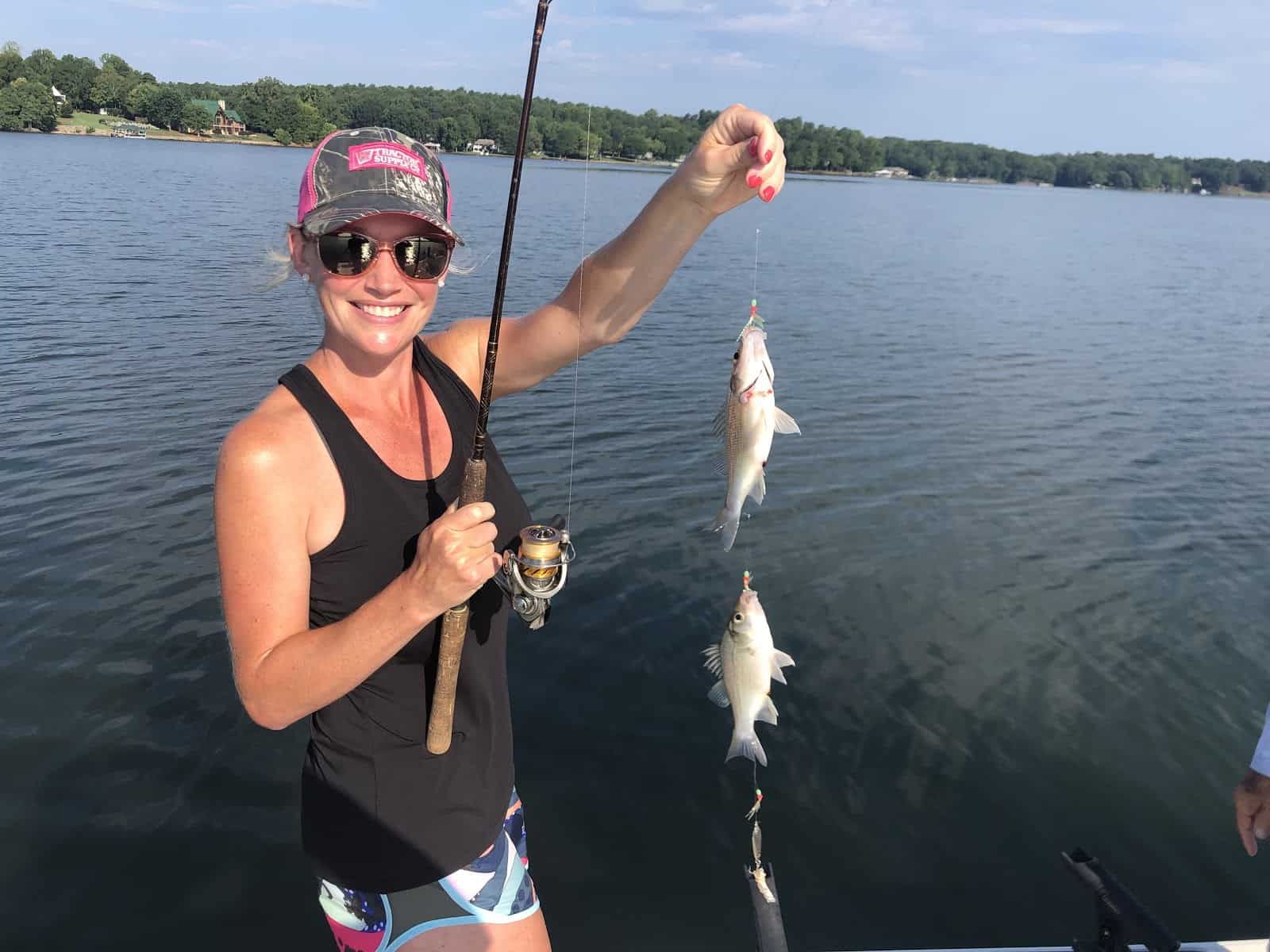 That's even taking into account a very important thing I learned from Captain Gus, fish math. I caught 27 fish that day, I lost 2, so I can only count 25.
Now, the thing about fish math, if your losses cancel out your catches, then you have to delete all of your photos of your catches that day and all bragging rights are gone!
Incredible Fishing on Lake Norman
So it sounds like we had a pretty incredible morning out fishing, and I did awesome for my first time out if I don't say so myself! But I must confess, I did a bad thing. I committed a real fishing boat faux pas. For those of you who know me well, you know that I have a difficult time going longer than 2 or 3 hours without eating. So of course I packed a little cooler with water, Gatorade, protein bars and…… a BANANA! I had read about this before and should've known better, but alas, my love for snacks and bananas in particular got the better of my planning. I had completely forgotten until I was sitting next to Captain Gus and brought out the contraband! I felt terrible! Fortunately, everything ended well and I did still catch some more fish.
You can read the story behind bananas and fishing boats here.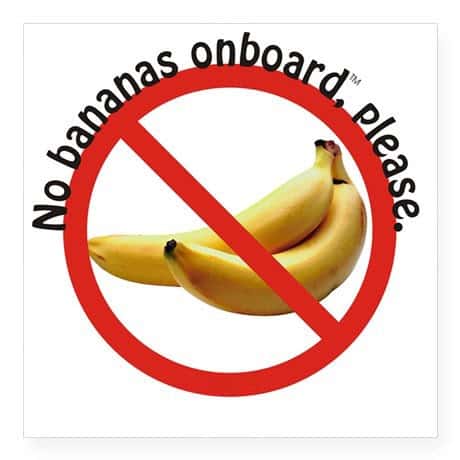 I hope you have enjoyed reading about our fishing trip with Captain Gus and that you have made some special memories this past summer as well on Lake Norman. Here's to fall, and as always, enjoy the lake!
Enjoy some more pictures of our trip!