Do you love marine life but are worried about the safety and durability of your dock? Getting out and spending time in the water, especially during the summer, is one of the most refreshing experiences.
However, if you do not know a few dock maintenance tips, you may end up losing some of your most valuable equipment. A lot of this can be easily done through a visual inspection of your dock.
These items are known to last long when they are protected from the elements, even at times the water levels, that threaten their safety. In addition to that, their durability depends on the conditions under which you use them. That is why you not only need to focus on proper usage but regular maintenance, too.
In this article, we explore some of the measures you can take to put your boat dock is in the best shape which can help prevent costly repairs.
1. Protect the Wood
Most parts of wood docks are made from wood because it is one of the most suitable decking materials for marine use. However, wood often weathers fast, especially when it is exposed to moist and wet conditions. That is why you should be thinking of ways to protect it from rotting and other effects of water.
You may choose to use treated timber for a wooden dock so that it can withstand marine conditions for longer. If you notice that treated timber is still vulnerable to mildew and drying, you may want to seal it. Resealing it regularly ensures that the wood remains in the best condition for use in the water.
2. Clean Regularly
How often do you clean your boat docks? The accumulation of debris in various parts of the dock can pose a considerable risk to its durability. However, you do not have to worry too much about this because cleaning is a simple exercise you can accomplish.
A power washer is an essential piece of equipment when it comes to boat dock maintenance. This is a powerful tool that eliminates the most hidden dirt to ensure that every part of the dock is clean. It is important to ensure that you know how to use it correctly to avoid causing damage to the quality of decking.
Some of the most common cleaning routines include the following:
Removing mildew spots
Removing mildew growth
Removing mud and soil deposits
Brushing the surface to remove a variety of dirt
Some situations may require customized cleaning depending on the condition of the docks.
3. Repair Broken Parts
Sometimes, parts of the wooden structure succumb to pressure and break or become loose. If you notice any changes, it is good to repair them quickly to avoid further damage to your dock and boat. Boat safety requires you to inspect these parts regularly, too, so that you know they are in the best condition.
If there is any part of the wood or hardware that is badly damaged, you should consider replacing it. Many replacement parts, such as decking screws, can be bought from the stores, and so, it should not be difficult for you to find the most suitable ones. It is also important to replace broken parts with high-quality ones for better performance.
4. Know the Marine Environment
Do you understand the marine environment under which you will be using your boat dock? Different environments call for different maintenance measures, and therefore, you have to understand your situation. For instance, docks used in warm waters may not need the same maintenance routine as those used in frosty or winter months.
If you are going to use your docks in the warm waters of Florida, you can be sure that they will require different protection from those that are used in the colder northern seas. These factors will help you to choose the proper treatment for wood and hardware. In addition to that, they help you to be safe when using the equipment.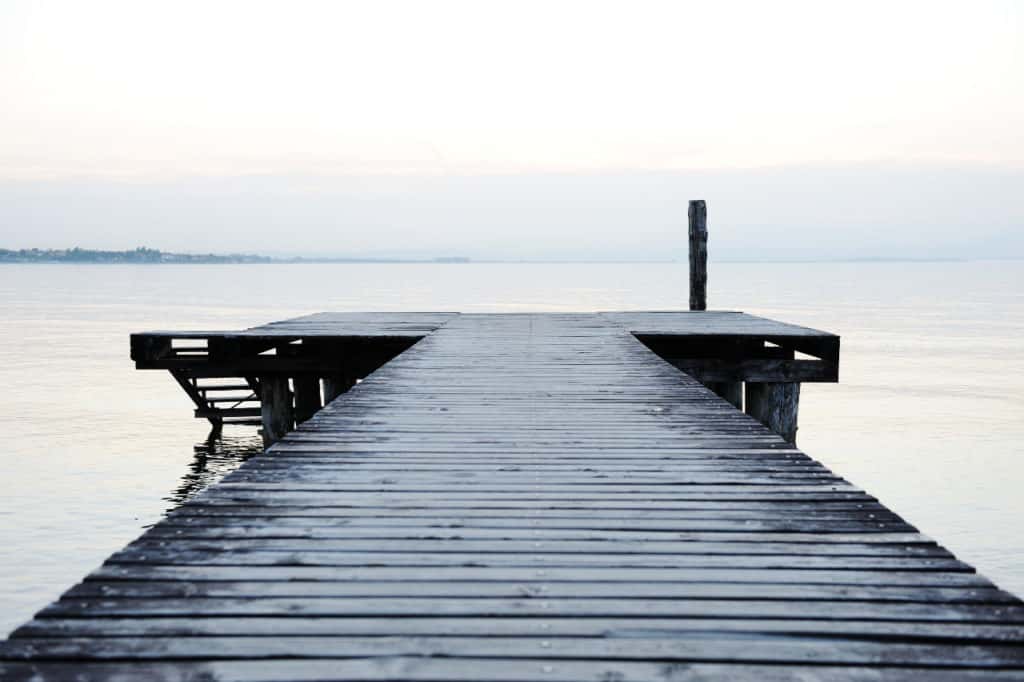 5. Protection from Microorganisms
It is important to make sure you are environmental consciousness. Microorganisms often find their way into various parts of the dock and make them their home. They will invade the wood and drill holes in your entire dock. Also, they eat away some of the parts leading to damage that can prevent a dock safe quality.
Getting rid of microorganisms can be a simple task because sometimes, it only requires thorough cleaning as long as you use proper care. However, you may have to use insecticides and other treatments to keep them at bay. Regardless of the method you use, ensure that it does not emit poisonous substances into the water as they pose a threat to marine life.
6. Get Good Covers
Dock covers protect them from adverse weather conditions, including the scorching sun and frosty winters. When ice accumulates on the surface, it is likely to cause damage to wood. Most marine conditions also pose a threat to the metallic parts, which can rust and become unusable.
During the summers, the sun can damage these docks too. That is why you have to invest in quality covers so that you can use them when taking a break from your marine adventures. Always check the covers to ensure that they can provide the perfect protection to these items and save you from damages and losses.
7. Rub Rails and Bumpers
The life of your dock can be shortened when the boat keeps bouncing, which is why you have to keep it firmly in one position. The waves will always come, and the boat will be thrown into various positions. However, if you invest in the right rub rails and bumpers, you will avoid the threat that such actions pose to the docks.
Rub rails and bumpers come in different shapes, sizes, and materials. For instance, you will find some made from rubber and others made using plastics and other materials. Be sure to choose materials that can prevent the bouncing of your boat entirely for the best protection.
Utilize These Dock Maintenance Tips
Everyone wants their docks to last long and be in the best condition for marine adventures. However, it isn't easy to achieve this when you do not have the needed expertise and experience. That is the reason you should find an expert to help you implement these dock maintenance tips.
Contact us to find more solutions to problems that you may experience when using boat docks.
SOURCES:
https://www.huffpost.com/entry/8-tricks-for-repairing-re_b_5574803
https://www.homestratosphere.com/types-docks-waterfront-homes/