Statesville, NC Homes for Sale & Community Guide
Newest Statesville Homes For Sale
Statesville market report
Our market reports show you up to date, real-time real estate market data by city, including average property values, pricing trends, demographic information, and more.
LAKE NORMAN MAP | CLICK TO NAVIGATE
LAKE NORMAN MAP | CLICK TO NAVIGATE
Statesville, North Carolina
Statesville, NC is located north on Lake Norman. Many people find it a great location and have second homes in this part of the lake, because of its proximity to other cities east and west of Statesville. However, it's not just second homes; there are many full time residents here as well. 
Lakefront homes in Statesville have a very diverse terrain. You can find homes perched high above the lake with breathtaking views, or homes with more level terrain. The downside to a higher elevation (or upside, depending on your point of view) is the amount of steps you might have to climb to access your boat. It won't take long to develop "buns of steel" if this is your choice. On the other hand, you will notice many people are, and have installed a tram/rail system to take them up and down the steep terrain.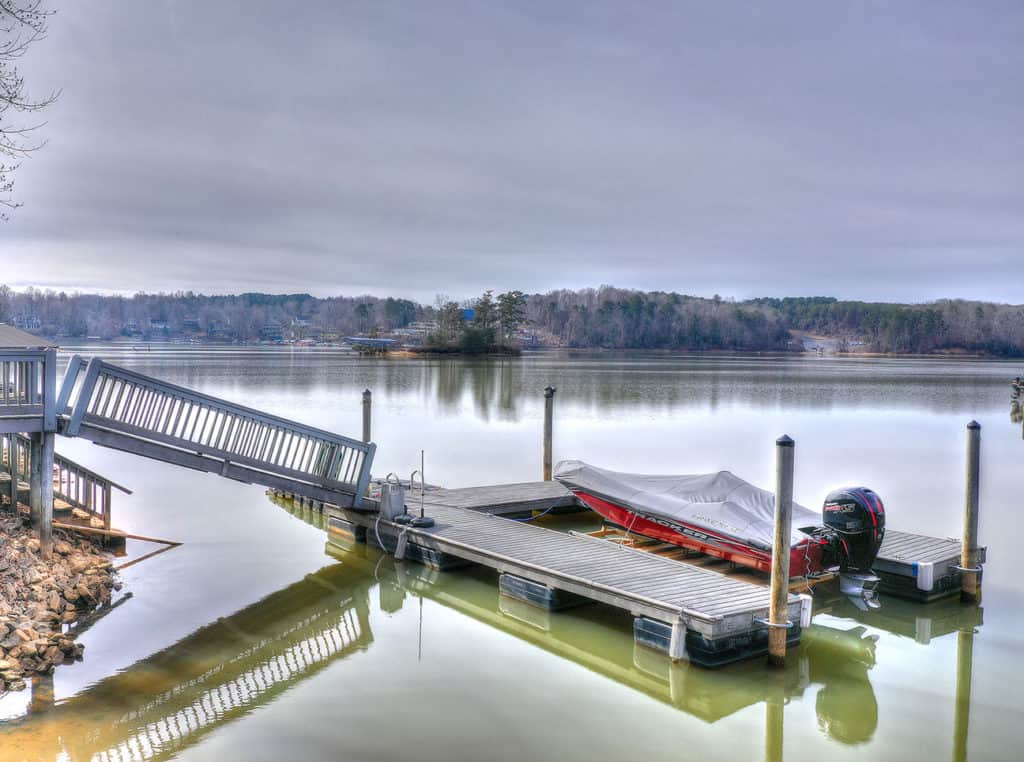 Luxury Communities in Statesville
There are approximately a dozen gated communities on Lake Norman, and Stateville is home to 3 of them. Windermere is the largest lakefront subdivision with many luxury homes. It is a beautiful community pool that overlooks Lake Norman with plenty of boat slips for properties located off water. 
Here you will find hospitals, shopping, grocery stores and Lake Norman State Park. Enjoy a day at Daveste Winery, located close by in Troutman, along with some hidden gems less than an hour away.