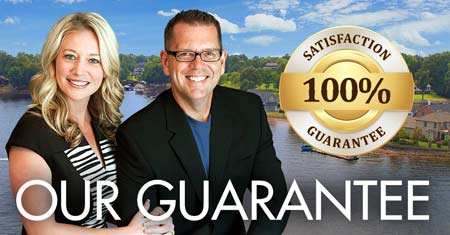 OUR 100% SATISFACTION GUARANTEE
Home Sellers: If you aren't completely satisfied with the service we provide, you can fire us at any time, no questions asked.
Your Guarantee Summary:
You can cancel your listing anytime
You can keep our professional marketing photos, drone video and home tour
You can relax, knowing you won't be locked into a lengthy or binding contract
Enjoy the caliber of service confident enough to make this offer to you
Buyers receive 2 years of complete peace of mind without any fear of buyer's remorse.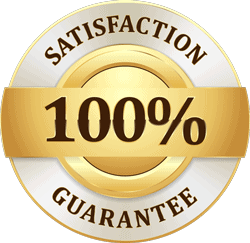 What's the biggest fear when you list your home with a real estate agent? It's simple. You worry about being locked into a lengthy listing agreement with a less than competent real estate agent, costing your home valuable time and exposure on the market. Well, worry no more. Lake Norman Mike and Associates take the risk and the fear out of listing your home with a real estate agent. How? By giving you the right to terminate us for any reason at all. When you list your home through our 
Easy Exit Listing Agreement
 you maintain the right to cancel your contract at any time.
No questions, no hassles and not even a phone call is necessary.
Just a simple email. 
It's as easy at that
.
Mike and Erin have strong opinions about the real estate marketing and services they provide. The two biggest complaint we here from sellers are 
"once I listed my home I never heard from my agent"
 or 
"all the agent did was put my home in the MLS and hung a sign out front."
Sounding familiar
? For this very reason Mike and Erin believe you should have the power to fire your agent. It takes a strong belief in the quality of one's service to make this kind of stand, but we never settle for less than the highest professional standards. We are confident you will be happy with our services and results. That's the simple truth. 
We always stand behind our service.
Contact us
 today to find out more about how our unique service can make all the difference in your home sale.
Home Buyers: Receive the 2 Year Guarantee!
What if you aren't happy with the home you purchase? We guarantee we will sell your home for FREE up to 2 years after your purchase, if you are unhappy with your decision, no questions asked. This, in turn, also helps our sellers by making their homes marketable to more prospective buyers…A true win-win.
Don't hesitate to reach out to us.
The first call is always the hardest, but rest assured, you'll never feel pressured from us.