When you live on or around Lake Norman, it's like you are on vacation every day of the year. There is truly something for everyone and below you will see a few lifestyle choices that may help you on your journey to find the perfect home.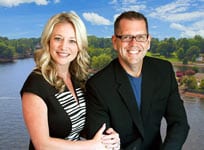 Need some more direction? Don't hesitate to reach out to us.
The first call is always the hardest, but rest assured, you'll never feel pressured from us.