How Can Your Home Sell For Top Dollar?
The Future of Marketing your Home is in High-Def Custom Video Production including Aerial Imagery!
Lake Norman Mike delivers! Scroll Down To See Our Marketing Plan
Dynamic aerial and cinematic video is proven to increase buyer viewings by over 460% and yet less than 1 out of 100 Realtors use this technology (SOURCE: DigitalSherpa)
Lake Norman Mike
High Definition Custom Video Production

Aerial Drone Footage and Imagery

Your Video Featured and Promoted on Youtube and Facebook & Google

Customized marketing page for your home incorporating fullscreen HD Video and Photography
Professional Photography has been proven to sell homes 50% faster and 39% closer to list price than those without them (view source). It's time Realtors stop using their iPhone and hire a professional photographer.
Lake Norman Mike
We Always Hire Professionals

Beautiful HDR Photography

Post Editing for the Sharpest, Most Colorful Images

Online Easy-to-use Photo Galleries
Competition
Point-and-shoot images from the agent's camera, or

only hire professionals for ultra high dollar listings
NEIGHBORHOOD VIDEO GUIDES
Increasingly, statistics are proving that homebuyers want more and more information about the neighborhood of the listing they are looking at. Nothing describes a neighborhood or community better than a professionally produced video! This feature is practically unheard of in the real estate community and will certainly set your property apart.
CLICK THE PLAY BUTTON BELOW TO WATCH AN EXAMPLE
Lake Norman Mike
Best Presentation of Your Property's Videos, Images, & Features

Custom Domain Name To Make It Super Easy to Find
Competition
Just a basic MLS description
VIEW SAMPLE HOME SHOWCASE
We hire professional staging consultants because their laser focus is on helping sellers achieve the highest possible price in the shortest amount of time, by distinguishing your listing from the competition, improving the appearance of listing photos and video tours, and by making buyers fall in love with the home during showings. See some before and after photos below. *Free Consult Provided.
We don't hold back when it comes to your property.
Lake Norman Mike
Facebook & Other Social Media Advertising

Google Search Advertising

Manual Listing On All National Search Hubs: Zillow, Realtor, Trulia, Homes.com & More.
Competition
Just a basic MLS description
Why Does All This Sophisticated Marketing Even Matter?
I just viewed your home online. Did it grab my attention within the first 5 seconds? If not, I just moved onto your competition! Today, 90% of all buyers start their home search online and less than 5% look to newspaper or print ads. So where do you think your home's marketing dollars should be spent? The answer is simple: a sophisticated digital marketing campaign.
Imagine when that one home buyer spots your listing from among the others in your area and falls head over heels in love with it because they were able to view your home as if they were there. They soak in the different views, experience the fine details, dote on the craftsmanship, and get a view of the exterior as though they were peering from their own private helicopter.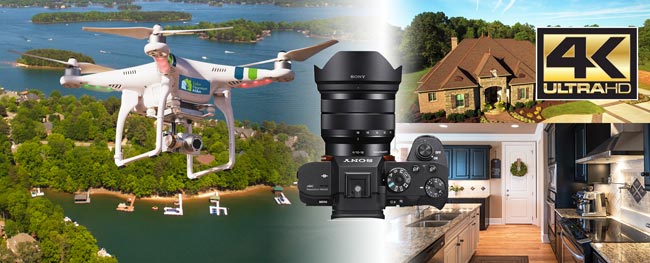 So why don't many agents market this way?
It's logical: The agent doesn't want to pay for it. They'd rather pay far less for print ads that do almost nothing to sell your home.
"I believe a little differently. Pay for the best marketing to generate the highest possible price for your Sellers and they refer you more business, it's just that simple."
-Mike
If you want top dollar from your home sale you have to hire a Realtor who uses top dollar to market it!
Our listing service area includes: Cornelius NC, Denver NC, Huntersville NC, Mooresville NC, Sherrills Ford / Terrell NC, Iron Station NC, Stanley NC, Troutman NC, and surrounding areas
Get Your Home Sold Quickly & For Top Dollar
Call, Email or Text us and we'll be happy to discuss your specific home situation. No Pressure, no obligations.