Mike Toste "Lake Norman Mike" brings more than 30 years of marketing, sales and negotiating experience to the sale of your home or to the purchase of your new home or investment property in and around the Lake Norman Area.
A special part of his team would be his bride Erin Toste who brings an additional 15 years of assisting buyer and sellers. For Mike and Erin it means more than just working together, it means bringing together over three decades of experience and success in real estate. As a team, Mike and Erin each focus on what they do best. He handles finance, market analysis and negotiation, while she deals with marketing and guiding clients through the day-to-day details of buying or selling. To them it's a unique opportunity to bring out the best in each other. Their clients get twice the service and expertise in one incredible real estate team.
Mike's team has closed over 2,000 real estate transactions and if you asked Mike he would tell you it's because they embrace the most advanced technology available for sellers and buyers. Today, tablets and smartphones surpass computers in online real estate related searches. To hold buyer interest and to ensure you receive top dollar from your home sale you must hire a REALTOR® who is a leader in digital marketing with an emphasis in video.
Both Mike and Erin know how important it is to spend time together. Every single morning they share breakfast and have been known to stretch a cup of coffee into the early afternoon. When time permits you will more than likely find them enjoying boating on Lake Norman.
They were married in Maui and every year they go back to celebrate their anniversary and visit the turtles. They wouldn't say turtles are an obsession, but they have turned one of their bedrooms into a 'turtle' room. Overnight guests can enjoy pictures, books and various sized figurines.
Mike and Erin are also both huge football fans, and hold season tickets for the Panthers!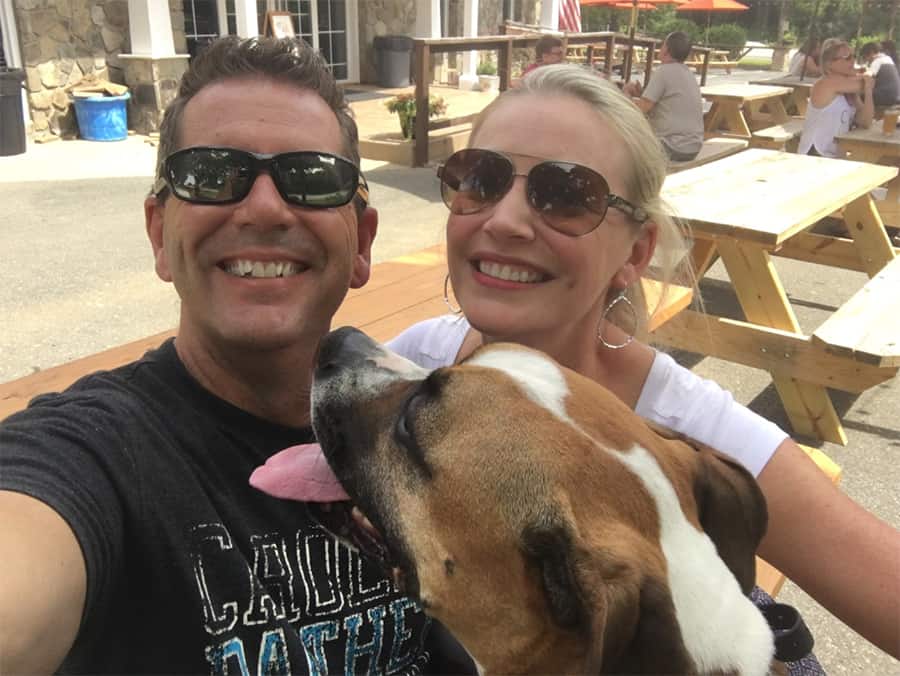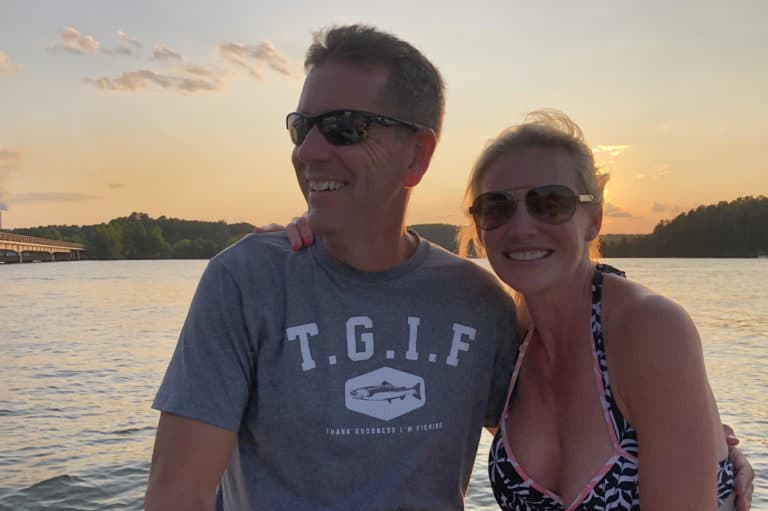 Mike and Erin have a passion for helping others find their dream home. Their experience in the industry provides clientelle with valuable guidance and quality service. Whether it's chatting over breakfast, cheering at the football games, soaking up the rays on Lake Norman or hanging out with Dana, being together is what really matters. They both agree that good communication is the foundation of a good marriage. It's what makes and keeps their relationship strong.
If you're wanting top dollar for your home, a sign in the front yard, a few Broker open houses and some pictures taken by your agent just doesn't cut it any more. Make sure you understand how your home is going to be marketed. At an absolute minimum, have your agent do a walk through video tour so you stand out to prospective buyers. Just so you know, I am not referring to the slideshow of photos (i.e. TourFactory, Obeo, Circlepix, etc.) that can be purchased for as little as $49. These tours simply do nothing to differentiate your property from your competition.

Finally, hire someone who has made Real Estate their career, not just a part time job and make sure your listing agreement gives you the right to cancel at any time if you are not completely satisfied. Some may say my 'tell it like it is' approach seems a bit harsh, especially if the news is not good. I am simply straightforward and give the news, whether good or bad, and advise you on what needs to be done so your home is SOLD quickly and for the highest possible price.
Lake Norman Mike & Co.,
Top-Rated Lake Norman Real Estate Agent
Buying or selling a home can seem daunting. But what if we told you that it doesn't have to be? With the right real estate partner, listing or purchasing a home can be seamless, perhaps even enjoyable! Lake Norman Mike & Co. have closed over 2,000 transactions and have been leaders in the real estate industry for over 30 years.
Curious about other deal closures?
View our real-time updated list of recently sold properties.