How to Attract Buyers When Selling Your Water Property
Are you getting ready to sell your home? Make sure you keep reading below to learn how to attract buyers when selling your water property.
Selling your home can be an arduous process. This is true even for those who have properties with many positive attributes, such as waterfront homes.
Fortunately, it's not as difficult as it may seem to sell a water property fast. We've put together a comprehensive guide that has everything you need to know. We are the Lake Norman area experts so if there are specific questions you have about selling your home on the lake don't hesitate to reach out!
Let's dive in.
Set a Competitive Price
It shouldn't be a surprise that you can't expect to sell your home quickly if you don't set a competitive price for your property. In fact, the price you list your home at will have a huge influence on the number of inquiries you get.
This is true even if you price your home too low, as potential buyers may assume that there something wrong with the property.
This impact can become more prominent over time, too. Buyers are often wary of homes that have sat on the market for months.
To ensure that you choose the right value for the price of your home, take a look at comparable houses in the immediate area. Consider factors like size, amenities, proximity to the water, etc.
Additionally, you can work with an appraiser in order to get an objective assessment of your home's value.
Understand Your Buyers Are Atypical
In conventional real estate sales, most buyers aren't quite sure what they're looking for. They tend to browse a large number of properties until they find something that stands out to them.
Waterfront buyers, however, are atypical. They often have a concrete vision in mind that they wish to see in the home they purchase.
Search Waterfront Homes For Sale
For this reason, you'll need to ensure that you market the key attributes of your waterfront property. To elaborate, if your home has a central view of Lake Norman, this will be one of your major selling points.
There's a strong difference between detailing the type of experience the buyer will have in the home and simply saying something like "close proximity to Lake Norman."
So, keep this in mind when developing ways to help promote your property to buyers.
Stage the Waterfront Appropriately
Although the waterfront will do most of the work itself, you still need to ensure that you stage it appropriately.
For example, buyers may be deterred by a home that has a large amount of foliage, debris, etc. obscuring the view. Instead, you need to ensure that your backyard is properly manicured.
Similarly, it's worth investing in high-quality patio furniture to help establish a comfortable atmosphere. Put simply, you'll need to make it as easy as possible for the buyer to envision themselves having a high-quality experience by the water.
Otherwise, a potential buyer may overlook your property even though a few minor changes could be enough to close the sale.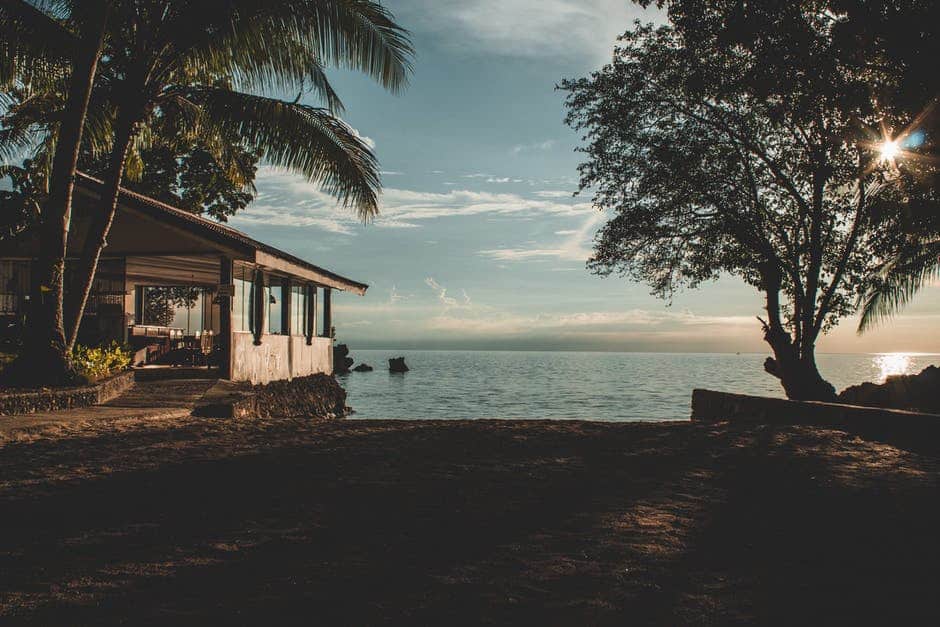 Don't Neglect the Dock or Shoreline
Even if there is a clear view of the waterfront, this doesn't mean that you should neglect the dock or shoreline adjacent to your home. These are often some of the most important characteristics of a waterfront home that buyers are looking for.
After all, somebody who owns a boat will likely purchase from another buyer if your dock is in poor condition. The same can be said about the shoreline, as many people will want to walk down to the water, go fishing, etc.
Although it might require a bit of extra time and resources to improve the condition of your dock or shoreline, it's easily worth the effort. It may not help you close the deal on its own, but forgoing this obligation could easily lose you the sale.
Consider Working With a Professional
It's entirely possible to sell a house on your own. This is even true for waterfront property.
But, this doesn't mean that this is the easier path to take.
Although you will save money on certain fees and expenses, selling a home on your own will often take an exponentially longer period of time. By working with a real estate professional, you'll be able to minimize the amount of time that your home stays on the market and ensure that you can connect with the ideal buyer for you.
For this reason alone, it's imperative to remember that budgeting for a real estate agent is often the best decision.
At Lake Norman Mike we have a unique "digital first" approach to selling your home. Our website ranks #1 on Google for searches like "Lake Norman waterfront real estate" and our videography cannot be beat. OK, enough sales talk — back to the info!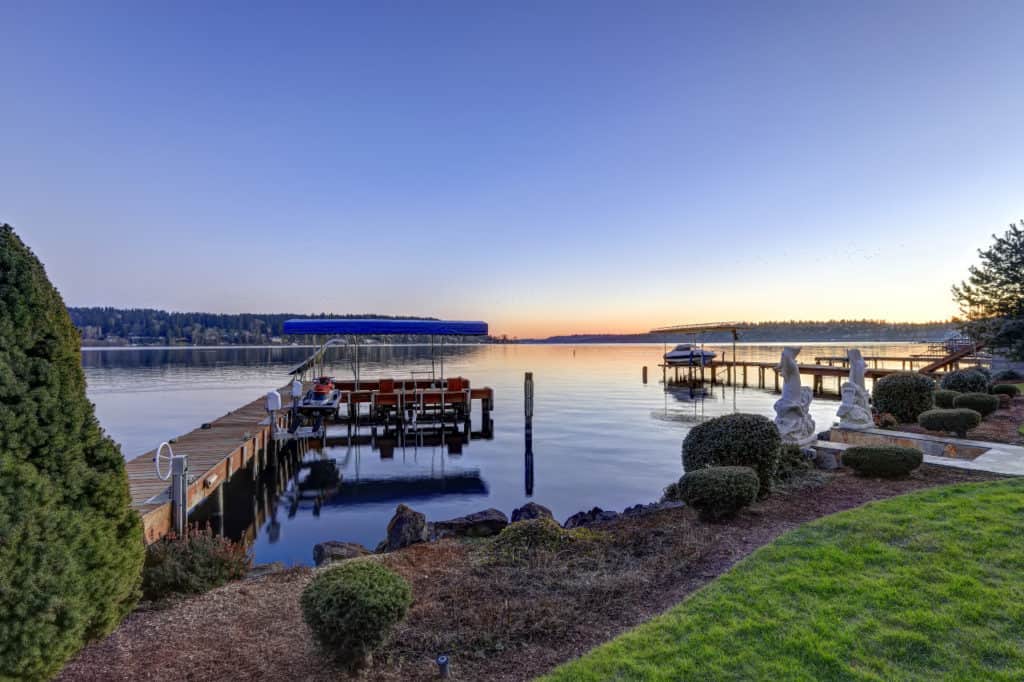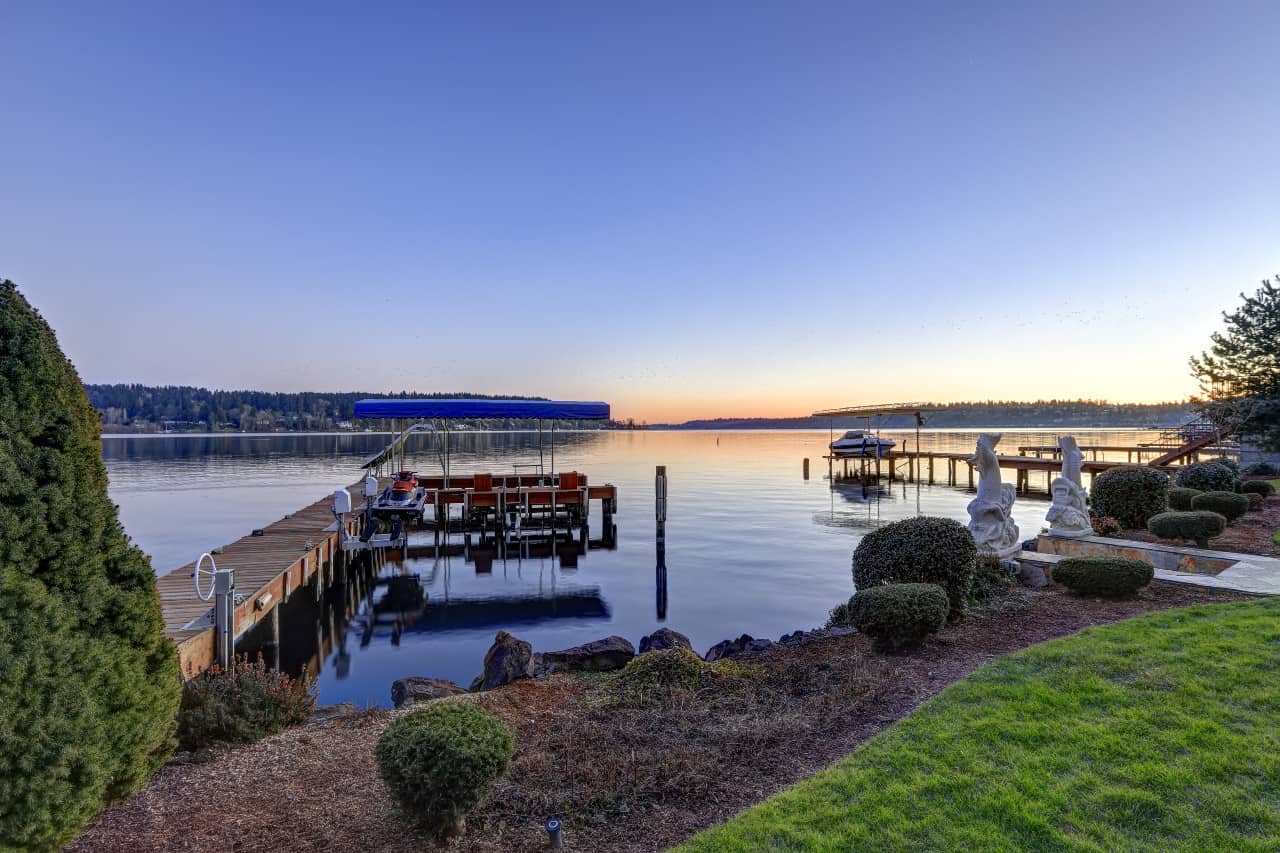 Curb Appeal Is Important, Too
With all this talk of making the waterfront as presentable as possible, it can be easy to neglect the curb appeal of your home. But, your potential buyers will still want their home to look pristine as they pull into the driveway.
Fortunately, it doesn't take long to drastically improve your home's curb appeal.
Keeping your lawn in check and ensuring your windows are spotless can go a long way. You should also consider applying a fresh coat of paint to your home's exterior if the current color of your house is beginning to dull.
Additionally, you should consider how your home looks from the water. This essentially functions as a 'second curb' and should be treated as such.
Your backyard should be free of any trash, toys, etc.
Selling a Water Property Might Seem Complicated
Fortunately, the above information has everything you need to know in order to streamline the process. From here, you can ensure that you find a buyer for your water property as quickly as possible.
Want to learn more about what I have to offer? Feel free to reach out today and see how the Lake Norman Mike team can help.