Video Transcript:
There are some things you just can't debate!!
PROSPECTIVE BUYERS START THEIR SEARCH FOR HOMES ON THE INTERNET to the tune of over 96%!
So can we all agree that when a buyer is searching for a waterfront home for sale on Lake Norman they might just jump onto Google and have a look?  Furthermore, would it be safe to say agents who rank well on Google for these types of searches greatly increase the chances of generating multiple, and or, higher offers for their seller clients?
The Answer is YES!!
Let's just be honest for a second – if you were considering selling your Lake Norman Waterfront home this year, do you believe it would help to have your property come up first when every prospective buyer jumps on Google and searches for this type of property in the Lake Norman area?
So pause right here just for a second and open up a new browser using Google.  Type in the following search terms "Lake Norman waterfront homes for sale" 
Pay close attention to the top sites on this page, especially the first few. Did you know that OVER 25% of Google users will click on the first organic search result? To take that one step further, a result in position number one on Google will earn a click-through rate over ten times higher than a person ranking in the number ten position. So basically, when your house is listed on our site, in a top position, you can expect to get much more traffic than if you're in any lower position on Google. Which, in turn, could mean a higher sales price for your property. I'd say that's a win – wouldn't you?
If you've just completed the search, what site is in the top spot? Hmmm…. that would be the Lake Norman Mike team at www.LakeNormanMike.com!
Notice anything else?? LakeNormanMove.com is number one in the adspace and Lake Norman Mike is #1 in organic searches and these are both our websites!
That's all fine you say, but do you actually sell waterfront properties?
We always say – The proof is in the SOLD's.
If you look at the most recent "SOLDs" on our website – yes, almost every one of these closings started with the Lake Norman Waterfront Homes for Sale search on Google that landed them right on our Lake Norman Mike Waterfront Page. Here is a link of our most recent sales to scroll through. (link them to our tab for some of our recent sold properties on page 1 of the site)
You see, it's really quite simple. The more buyers that find you online, the more real traffic will be showing up at your front door when it's your time to sell your Lake Norman Waterfront property.  So give us a call and put Google searches in your corner to help drive the highest possible selling price on your home!
Click here to set up a 20 minute, no pressure, phone consultation with Lake Norman Mike!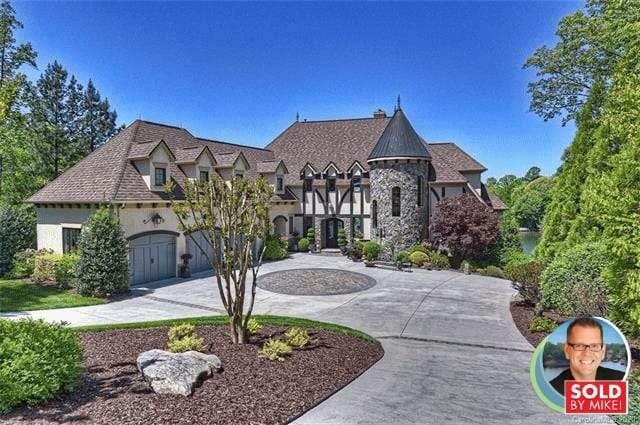 And remember, we'll see you on the Lake!