Two words can sum up living in this area – lake life. It is all about the lake and its fun activities when you are fortunate enough to live on or around Lake Norman.
I don't think I'm going out on a limb to say that most folks in the Lake Norman area enjoy some sort of water activities and probably consider them some of their very favorite hobbies.
I know Mike couldn't be happier than when he is on a boat or has a fishing pole in his hands. Me? I personally love to stand-up paddleboard, boating, kayaking, wakeboarding, water skiing, and simply just floating and loving life in our 520 miles of shoreline that is Lake Norman. I know we are not alone in these passions.
Read our post on Lake Norman bridge clearances.
Getting to Know the Lake
Lake Norman is one of North Carolina's premier lakes. It boasts 520 miles of shoreline and is approximately 34 miles long and 9 miles wide. It is also North Carolina's largest manmade lake.
Lake Norman is like a permanent vacation for those who, like us, love everything water.
Hours of entertainment are found all over Lake Norman, along with a variety of restaurants and marinas that dot the shoreline.
Scroll down to the bottom to see a map of the marinas and boat clubs in Lake Norman.
With Lake Norman's geographical location, the lake is not a Memorial Day to Labor Day kind of lake. No way! Here, it is not uncommon to see people on the lake into the late fall and before the spring starts. Which is a wonderful thing, as it gives us all that much more time for fun!
Ready to relocate? Read our Lake Norman Relocation Guide.
That sounds fun, but where do I keep my boat?
Not to rain on our Lake Norman fun parade, but I do know it's not always as easy as just running out to the back yard and firing up the boat and taking off for a day of nonstop adventure.
There are a variety of scenarios that might put the brakes on enjoying lake life to the fullest.
Perhaps you are just vacationing here and so you do not have any of your own equipment or watercraft with you.
Maybe you own a boat but you do not live on the lake or have anywhere at your house that can accommodate boat storage.
I have experienced that scenario firsthand. When Mike and I first relocated to Lake Norman, we did not immediately move into our forever dream lake home, so we needed a secure place to store our boat. We went with the dry dock storage option and found it so amazingly easy and convenient.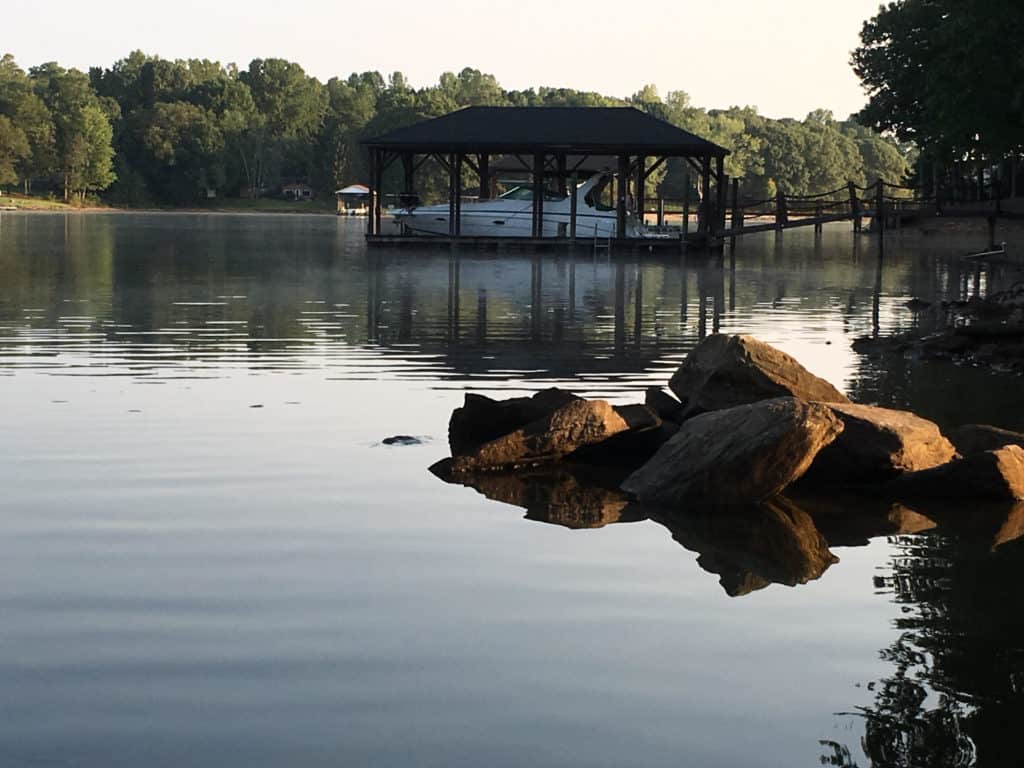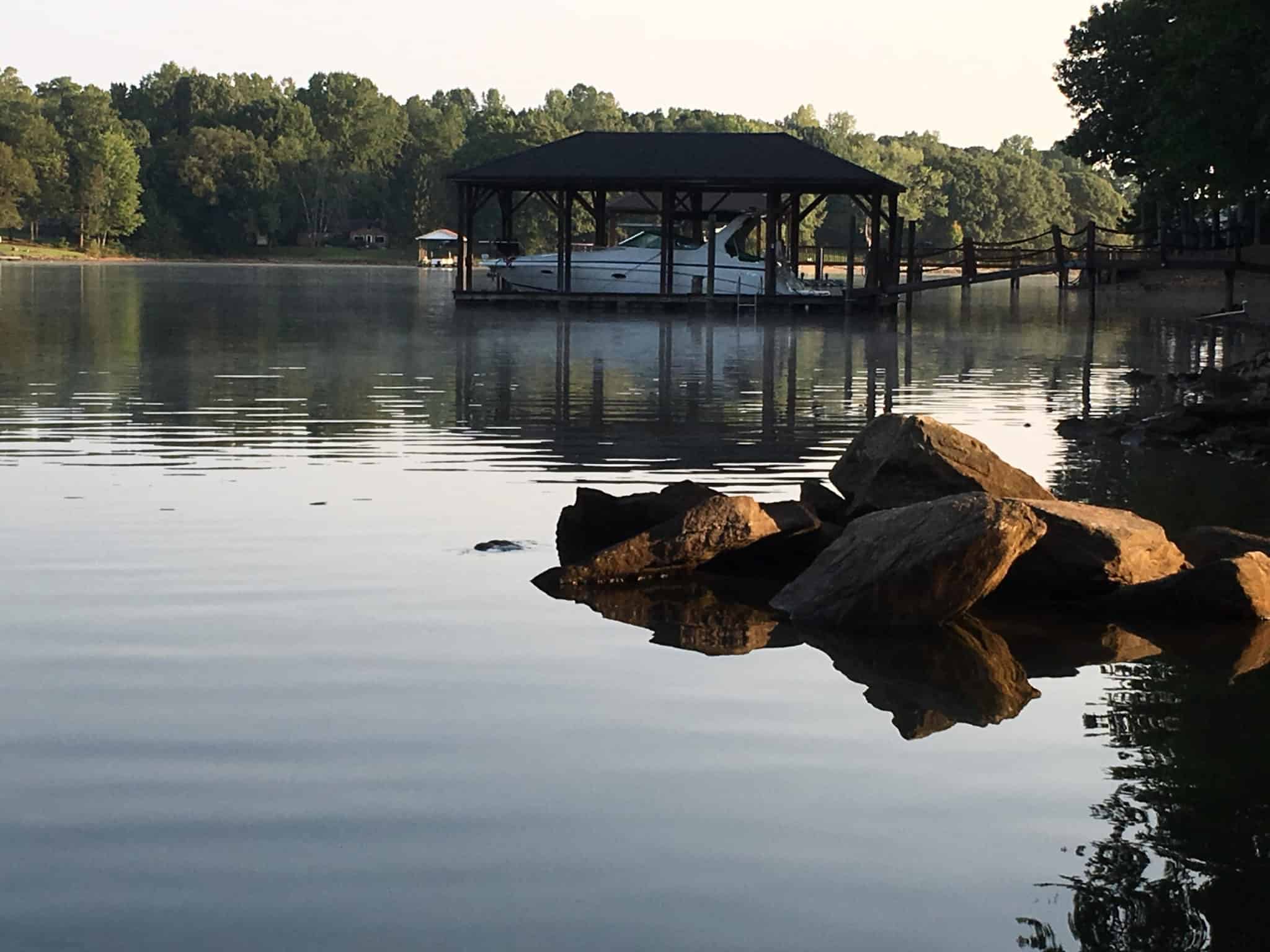 We could call ahead and request a time window and we also had an app on our phone where we could do the same. Upon our arrival, there our boat would be, waiting for us in a slip. We could also fuel up or purchase ice for our cooler and snacks for the day right there. When we returned there was always a helpful dockhand to guide us safely.
Quickly we were on our way as we watched our boat being carefully "tucked in" until next time in the warehouse.
You can also have the marina staff clean your boat, detail it, winterize it. No maintenance for you, just fun.
Piece of cake!
I know we have all heard these words: "the 2 best days in a man's life are the day he buys his boat and the day he sells his boat." So many people love being on the lake but don't like the thought of buying a boat, paying to have it stored, insured, maintained, and all of the additional responsibilities that come along with boat ownership.
If any of these very common situations ring true for you, do not fret.
There are many more solutions than woes when it comes to getting your fun in on Lake Norman. Some of Lake Norman's many marinas offer dry dock or wet slip storage for those of you who own a boat but lack proper storage for her.
Can I Rent Boats on Lake Norman?
Boat ownership or boat clubs are not going to be the right fit for everybody in the Lake Norman Area. They both can be rather expensive, and if you don't have the time to devote to these passions, it might not be worthwhile for you.
Good thing that renting is an option! With a boat rental, you won't miss out on taking advantage of some Lake Norman fun, and you won't be tied down to responsibilities that come along with boat ownership or the dues that come along with boat club memberships.
If you are looking to take full advantage of your precious vacation time on Lake Norman, there are several businesses that rent watercraft by the day or in hourly increments.
And there are so many different types of crafts to choose from:
pontoons,
ski boats,
jet skis,
fishing boats,
kayaks,
paddleboards and more!
It sounds like a seriously fun time to me!
Many of these companies also include coolers stocked with snacks and beverages to eliminate yet another task for you so you can get on with your day. Go out and rent a boat on the Lake today!
Can I Join a Lake Norman Boat Club?
If you live in the Lake Norman area but fall into the category of not wanting to deal with the hassles of boat ownership, besides just the obvious solution of renting a boat when it strikes you, or when you're having out of town guests, etc. , some of Lake Norman's many boat clubs might be an option for you.
There are many different levels of memberships to meet each individual's unique boating needs. This avenue gives you the opportunity to try out something new and different each time.
I have compiled a list of many of Lake Norman's options for you to look at and see what might work best for your needs and wants. Whether you are in Cornelius, Denver, Mooresville, or Denver – the Lake Norman area has got you covered.
For more information about the boat clubs, boat sales, boat storage and marinas in the Lake Norman area click on the links below and start creating memories. Ahoy mateys!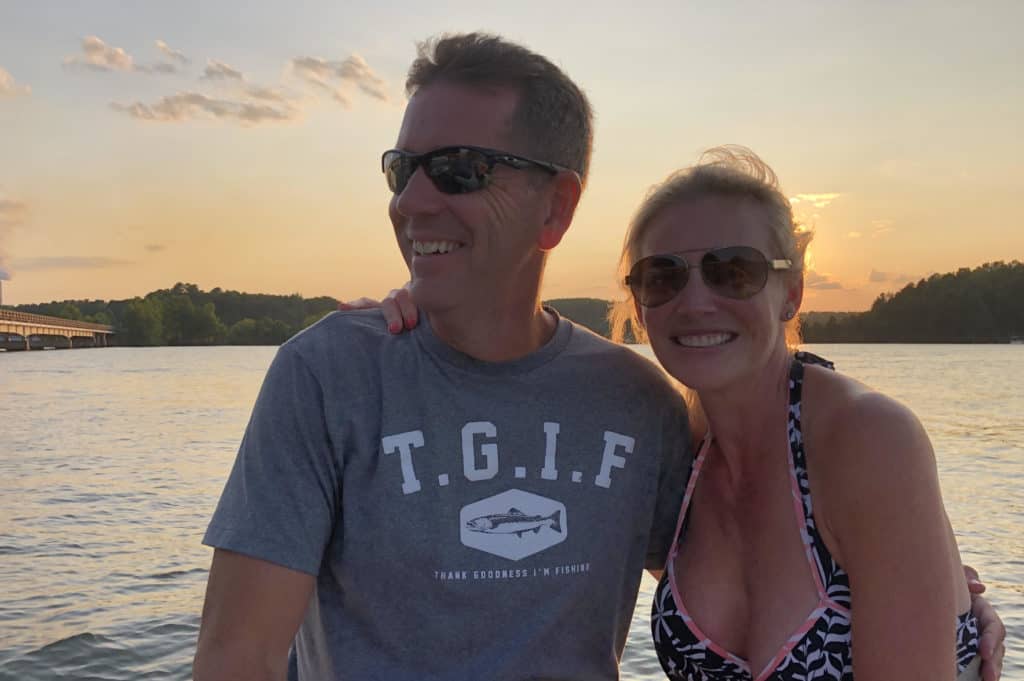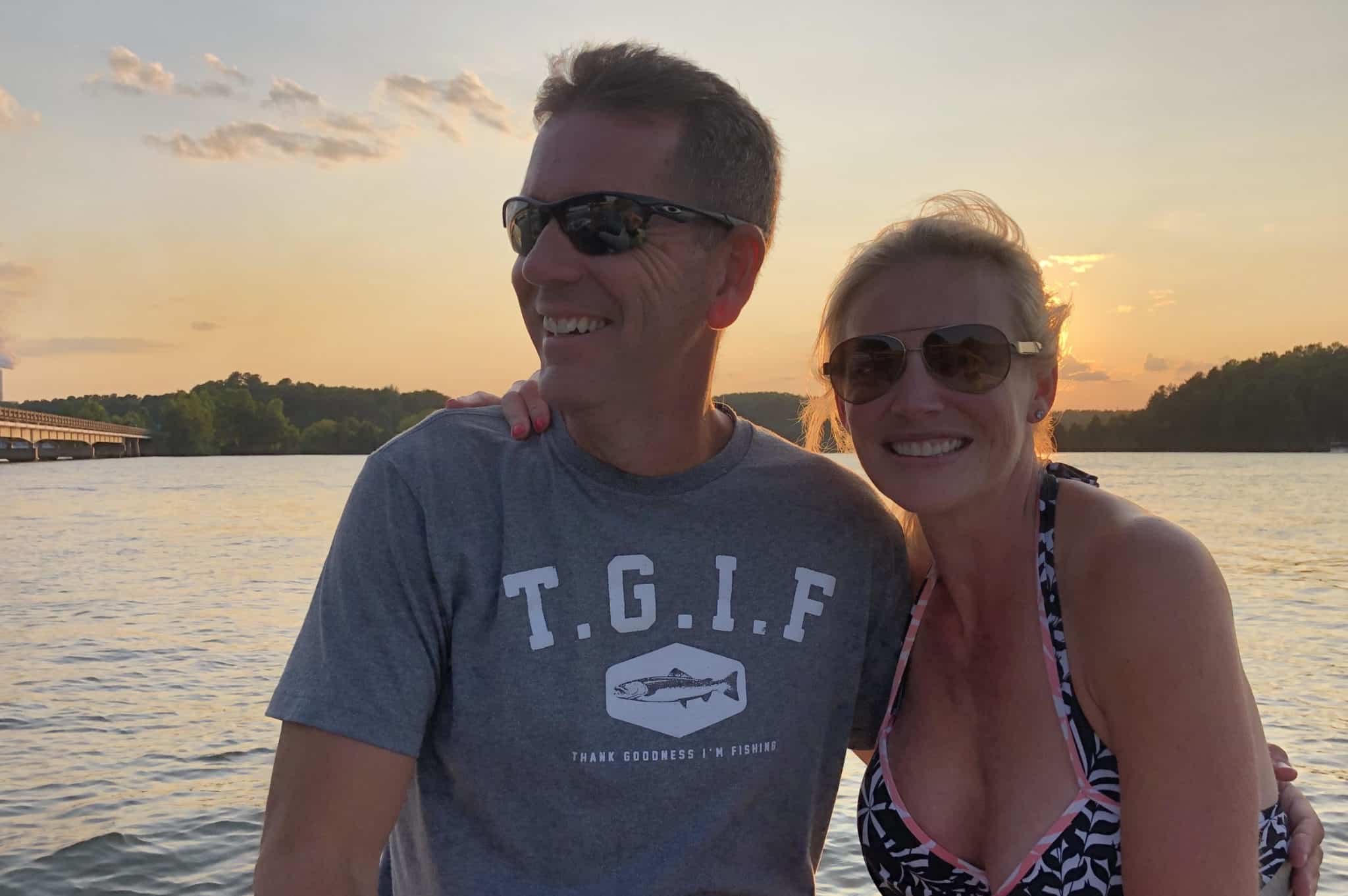 Local Boat Clubs & Marinas
Below you can use our interactive map to explore the different marinas and boat clubs in the Lake Norman area.
Rent Boats on Lake Norman:
Catawba:
– What's Up Watersports- https://whatsuplakenorman.com/
Cornelius:
– Carolina Boat Rentals- http://carolinaboatrentals.net/
– Crown Boat Rentals- https://www.crownboatrentals.com/
– 77 Watersports- https://www.77watersports.com/
– Cornelius Pontoon Rentals- https://corneliuspontoonrentals.com/
Denver:
– Safe Harbor Westport- http://www.boatwestportmarina.com/
Mooresville:
– Lake Norman Jet Ski Rentals- https://www.lakenormanjetskirentals.com/
– Lake Norman Boat Rentals & Sales- http://www.lknboats.com/
– Lake Norman Stay and Play- http://lakenormanstayandplay.com/
– Salt Shaker Marine- https://www.lakenormanboatrentals.com/
Sherrills Ford:
– Cannon Water Adventures- https://cannonwateradventures.com/
– The Boat Rack- https://www.theboatrack.com/
– Lake Norman Marina- https://www.lakenormanmarina.com/
Terrell:
– Lake Effects- https://www.lakeeffectsboatrentals.com/
– Midway Marina- https://www.midwaymarinalakenorman.com/

Troutman:
– MorningStar Marinas- https://www.morningstarmarinas.com/
Speak with a Lake Norman Expert
Questions on owning, storing, or enjoying a boat on Lake Norman? Get in touch with our team.
If you are considering relocating to the Lake Norman area, our expert team can help. Not only are we experts on real estate in the area, but we live and boat here throughout the year!
Now that you know all about Lake Norman click here to browse homes for sale in the area. Use our interactive filters and maps to explore the area.
Speak with a qualified Lake Norman real estate agent if you have questions.