Dogs and blogs – two of my favorite things!
Are you new to the Lake Norman area and trying to get some ideas on where your dog will be welcome? Or what sort of fun things you can do together outside of the house or yard?
Maybe you have been in the Lake Norman area but you are new to having a dog in your life.
Those of you that know Mike and I have probably seen or heard about Dana, our beloved, rescued 8-year-old boxer. I have spent a lot of time exploring fun options that she can be a part of, as we love it when she can accompany us on our outings around Lake Norman.
So whether you need ideas for your dog's grooming, treats, toys, daycare, boarding, activities or dining out with your pooch, I am here to help take some of the time-consuming homework out of this for you.
Dogs of Lake Norman FB Group
Before I forget: be sure to join Facebook Group for Lake Norman dog owners, lovers, enthusiasts, anyone really! If you love dogs and the Lake then this is the group for you. Post pics of your pup with fellow Lake Norman dog lovers. We will also be doing some fun photo contests!
Jump down to the question you are most interested in…
Taking Your Dog on Errands Around Lake Norman
First things first… errands. Not the most fun part of the blog, but they must be done. Dana has always enjoyed tagging along and meeting new friends on our many trips to the local home improvement stores and nurseries.
Every time I have gone through a pharmacy drive-through in the Lake Norman area, she has been greeted enthusiastically and offered a treat.
That was a nice surprise the first time that happened. We all know most dogs LOVE riding along with us anywhere and their company makes the most mundane errands a whole lot more enjoyable!
Eating Out Around Lake Norman Without Having to Exclude Your Canine Companion
In the Lake Norman area, we are so fortunate to have mild winters, spectacular springs, very fun summers, and beautifully pleasant autumns.
There is something so enjoyable about getting outside to enjoy some of the area's fantastic restaurant patios and not have to exclude your canine companion.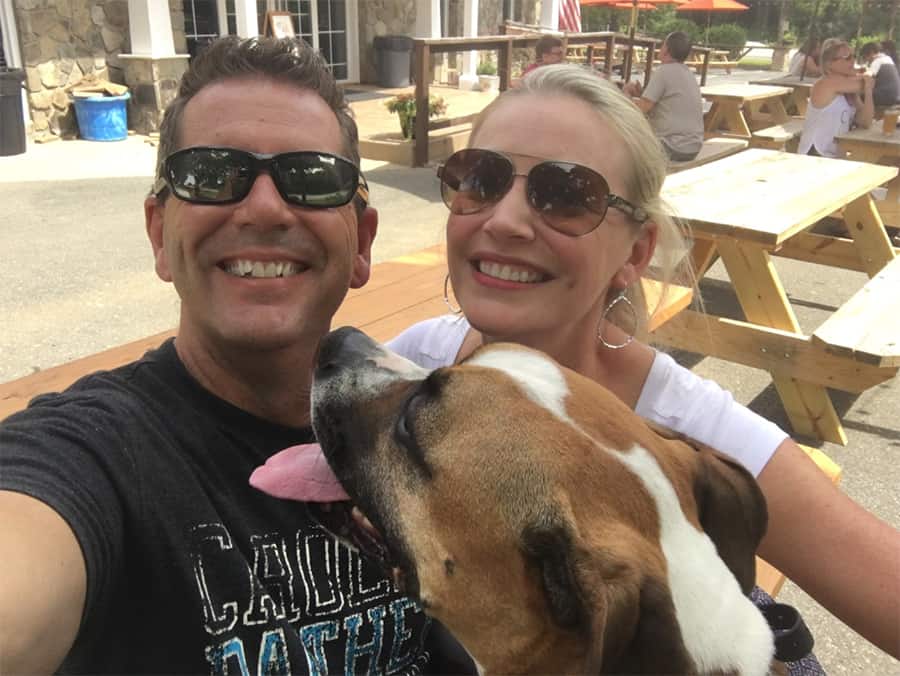 I wanted to create a nice list of dog-friendly restaurants around Lake Norman and I discovered that the list was incredibly extensive.
So what I have put together is just a few places in the several towns that Lake Norman consists of. Many of these are establishments that Dana has been to, so they are already dog tested and approved by her.
If you want more suggestions, I have found this website to be very extremely helpful in locating dog-friendly dining, hotels, etc.
And of course, there are countless more options, too many to list! So go get your pup and enjoy a nice meal or a cold (adult?) beverage outside!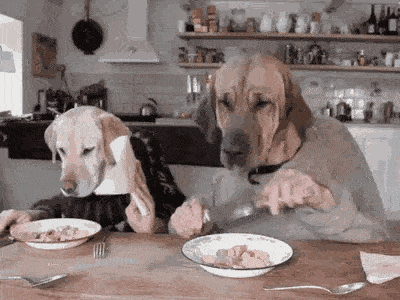 Enter the dreaded suitcase…
One of the hardest parts of being a dog parent, in my opinion, is leaving them for extended periods of time.
Even if it's to take a much-anticipated vacation. They are so ingrained in our daily lives!
But for most of us, even homebodies like myself, this day comes. We actually attempt to pack our clothes sneakily in another room, and not get out the suitcase until the last minute to avoid the guilt pangs that come along with an anxious or pouting Dana!
As always, I encourage you to do your own research and get referrals when possible, but if you're new to the Lake Norman area, you might need a starting place.
So I've included a few facilities that offer dog boarding around Lake Norman. Most of these businesses also offer daycare options. So if you work long days, or just occasionally need to get Fido some extra attention and socialization, daycare can be a good option.
Around Lake Norman, with our warm summer temperatures, it's nice to know many of the boarding/ daycare facilities have pools or fun water activities if your dog likes the water. I know Dana thoroughly enjoys her time at a daycare and especially so when she gets to play in the water!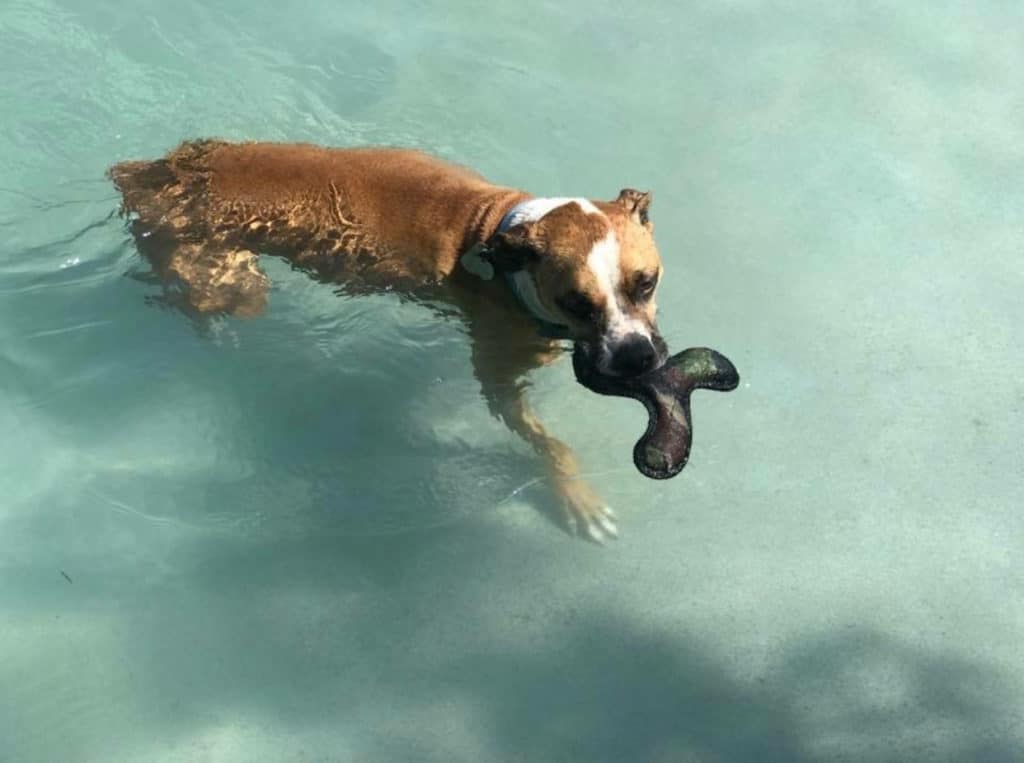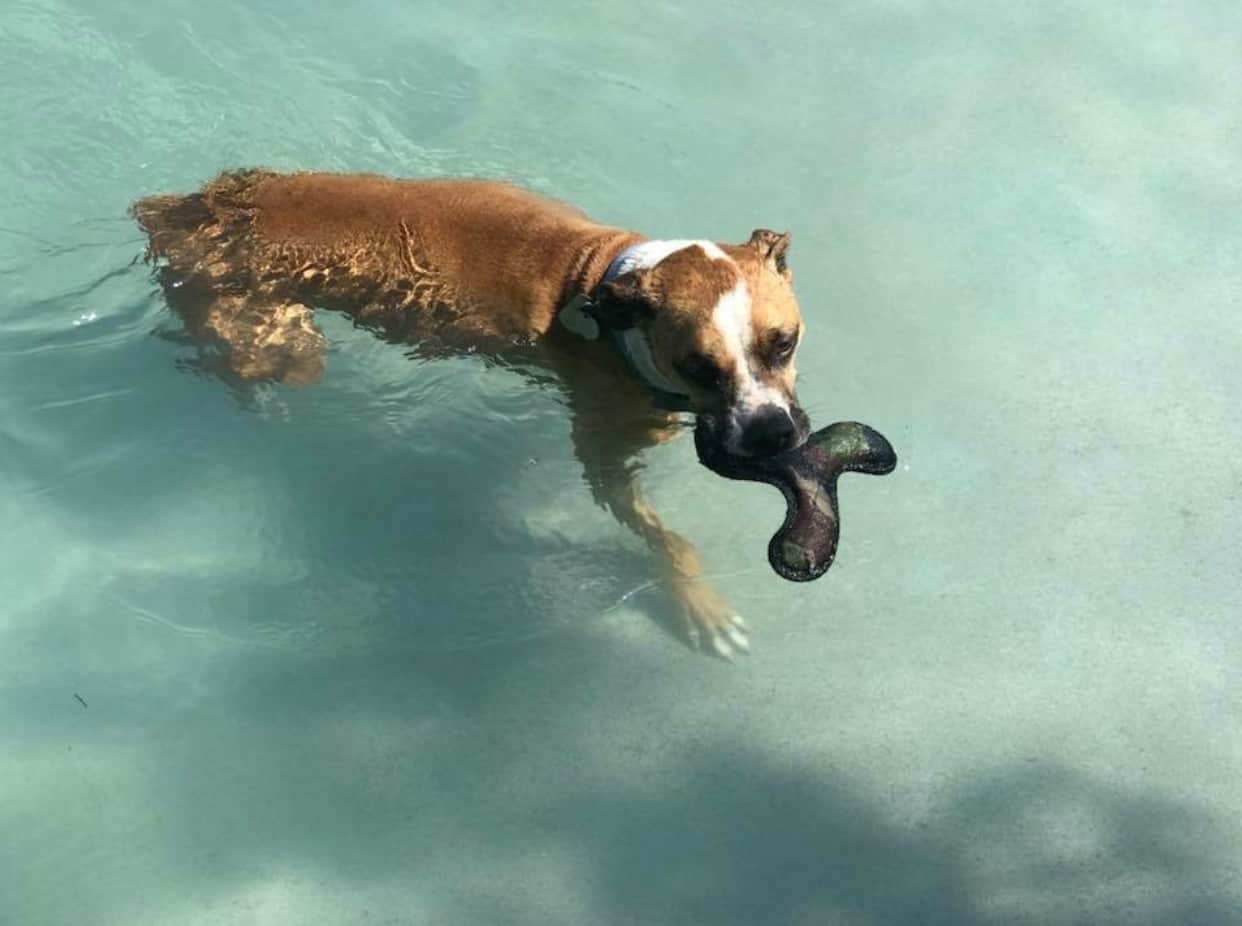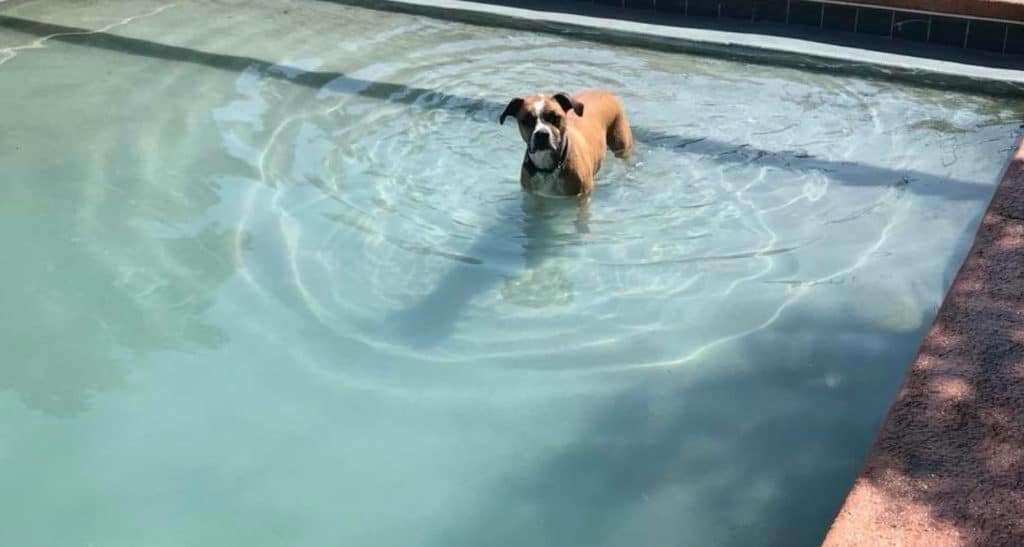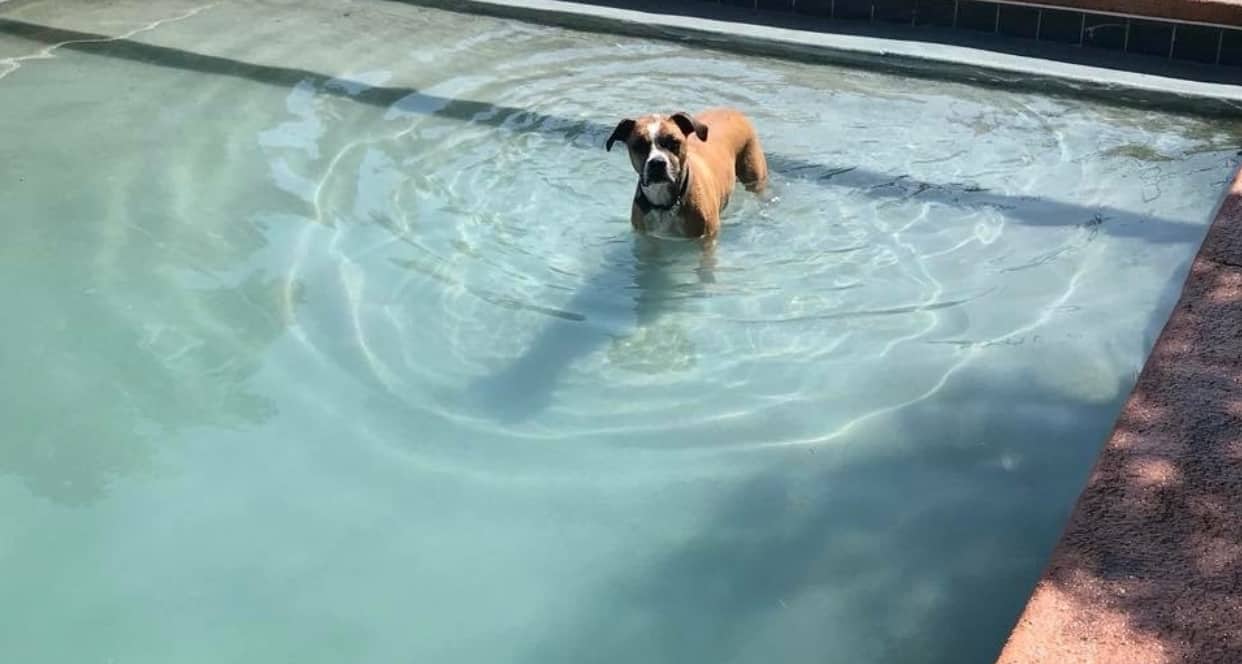 Also, if your doggie is at daycare or boarding, most of these facilities offer a wide array of grooming, bathing and nail services. This has also come in handy for us many times so we are not picking up a smelly Dana. 🙂
Cornelius:
Lucky Dog Bark & Brew- https://luckydogbarkandbrew.com/ (This is also a pup friendly bar).
Purrfect Paws- http://purrfectpawsnc.com/
Cornelius Pet Care- https://www.corneliuspetcare.com/ (They service most areas around Lake Norman and offer in-home care and home visits).
Denver:
Denver Canine Club- https://www.denvercanineclub.com/
The Woof Den Dog Resort and Daycare- https://www.woofden.com/
Huntersville:
Pet Paradise- https://www.petparadise.com/lake-norman.htm
Grateful Pets- Pet Grooming and Boarding- https://www.gratefulpets.net/
Happy Paws Daycare and Kennel- https://happypawslkn.com/
Mooresville:
Barks & Rec Boarding- http://www.barksandrecboarding.com/
Coddle Creek Pet Services- https://coddlecreekpetservices.com/ (They also have dog walking services).
Pampered Pets Inn- https://www.pamperedpetsinn.com/
Classy Critters Pet Resort & Spa- http://classycrittersnc.com/
Dogs By Andy K-9 Services- https://dogsbyandy.com/ ( Offers many dog training options).
Sherrills Ford:
Beaver Dam Kennels- http://www.finisheddog.com/
Dogwood Kennels and Cattery- https://dogwoodkennelcattery.com/ (Don't tell Dana, but I didn't want to completely exclude the kitties).
Troutman:
K9 Cabins and Dog Trails- https://www.k9cabins.com/
Lake Norman Dog Grooming
After a "ruff" day of playing in Lake Norman or before a day out on the town, don't forget your pup might need some primping!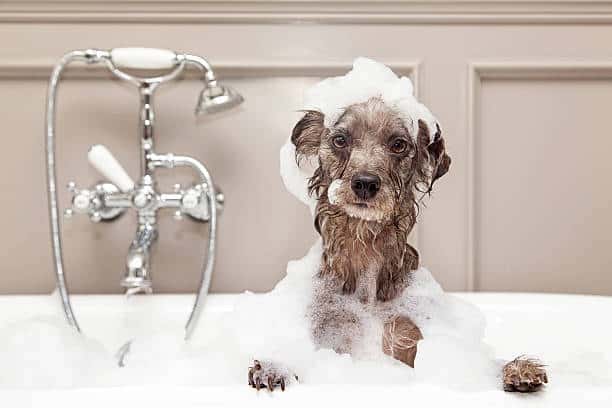 Whether your pet needs a haircut, a basic bath or a luxurious spa treatment, you will find ample options in the Lake Norman area. But for quicker reference, I've listed just a few for you. As always, look into all of your options and make sure that they are right for you and Fluffy!
Cornelius:
Puppy Luv Dog Grooming- http://www.puppyluvlkn.com/
Tazzy & Boo Pet Foods & Grooming- http://www.tazzyandboo.com/ (They also offer dog walking services and Do-It- Yourself dog wash stations).
Lake Norman Pet Grooming- https://www.lknpetgrooming.com/ (They also do boarding and daycare).
Dog Styles of Cornelius- http://dogstylesofcornelius.com/ (Y'all, they even have a massaging bubble bath here)!!!!
Yuppie Puppy Salon & Spa- https://www.yuppiepuppysalon.com/
Sophisticuts Dog Salon- https://sophisticuts-dog-salon.business.site/
Denver:
Posh Pups Salon- https://www.facebook.com/poshpupssalon
Canine Coiffures- http://www.caninecoiffuresllc.com/
Pampered Pooches- https://www.facebook.com/pamperedpoochesdenver/
Huntersville:
The Doggie Barber- https://www.huntersvillegrooming.com/ (They offer daycare and boarding as well).
Huntersville Pet Grooming- https://huntersvilledoggrooming.net/
Pawfection Dog Grooming- https://www.facebook.com/Pawfectiongroominghuntersville/
Pawsitively Pampered Pets- https://www.pawsitivelypamperedpets.com/
Mooresville:
Di Dio K-9 Country Klub- https://www.didiok-9countryklub.com/ (Boarding and veterinary care is also listed on their site).
4 Paws Pet Salon- http://www.4pawspetsalon.com/ (And dog training and boarding too)!
Upscale Tails Pet Grooming Salon- https://upscale-tails-pet-grooming-salon.business.site/
Club Pups- https://clubpups.com/ (Daycare and boarding are also offered here).
1 Happy Tail- https://www.1happytail.com/
The Dapper Dog Salon- https://dapperdoglkn.com/
Statesville:
Zen Dog Salon- https://zen-dog-salon-lkn.business.site/
Troutman:
Tracy's Grooming Shop- https://www.facebook.com/pages/Tracys-Grooming-Shop/168921783123910
Mobile Grooming – Lake Norman
Aussie Pet Mobile Lake Norman- North Charlotte- https://petgroominglkn.com/
Big Paws Mobile Pet Grooming- http://www.bigpaws.net/
Dogs and Suds Mobile Grooming- http://www.dogandsudsmobile.com/
You + Dog + Trail = Good Livin'
Because I know many of us in Lake Norman do not have a fenced-in backyard, or maybe you and your pup live in an apartment, townhome or condo, the need will arise for some outdoor activities! One of my recent blogs includes a lot of information regarding trails and parks in the Lake Norman area. I encourage you to check it out. We have so many cool places to explore in this area while making new memories with your furry pal.
Did somebody say treats???
Is it Christmas, your doggie's birthday, or do you just want to spoil them with a yummy treat or a new toy? Here are a few local Lake Norman area Dog Bakeries, boutiques, and specialty stores.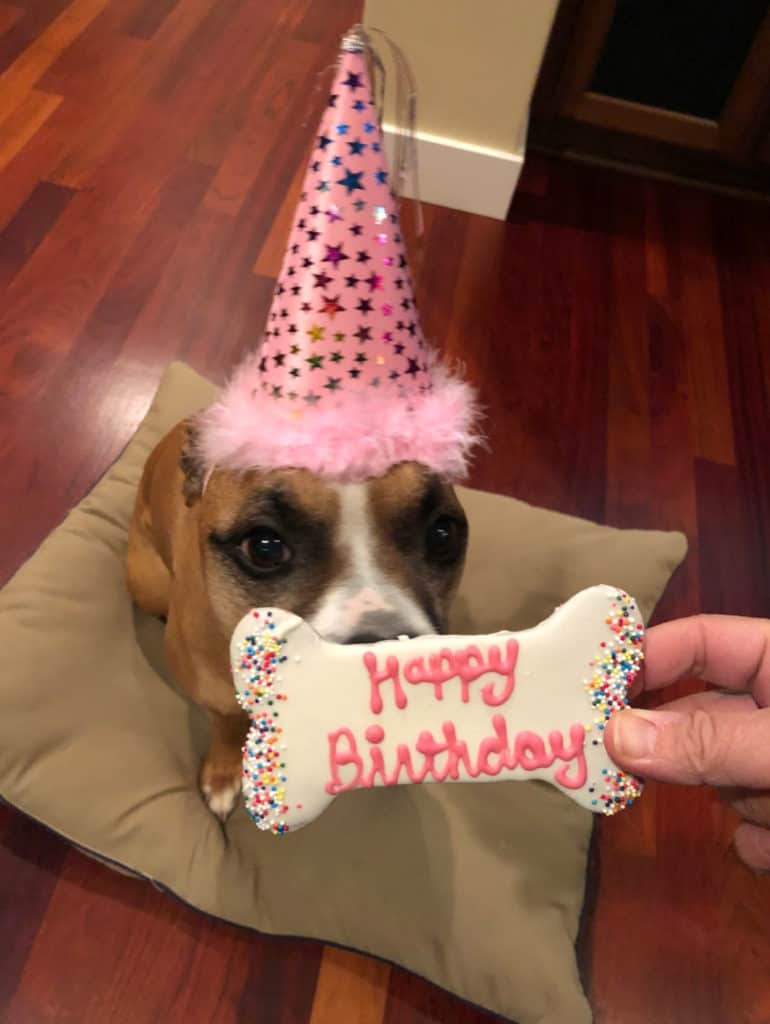 Cornelius:
Three Dog Bakery- http://www.threedogbakerylkn.com/
Pet People- https://www.petpeoplestores.com/cornelius.html
Denver:
Dog Supplies Denver- https://www.facebook.com/dogsuppliesdenver/
Norman Doodles Pet Supply- https://www.facebook.com/NormanDoodles/
Huntersville:
Dog Supplies- https://www.dogsupplies.com/
Yappy Hour Bakery- https://yappyhourbakery.com/
– Not a physical store, a treat truck. I have seen them many times in Birkdale Village. (You can also contact them through their site or see where they will be via their online calendar).
Mooresville:
Pet Supermarket- https://petsupermarket.brickworksoftware.com/
Village Paws and Claws- http://villagepawsandclaws.com/home (Grooming services also available here).
Wagamuffins Dog Boutique- https://www.shopwags.com/
Hopefully, I have given you some inspiration and a few ideas about adventures and meals with your canine companion.
And more importantly, in case they weren't already spoiled enough, I hope I have provided a few more spoiling sources! As always, enjoy Lake Norman and tell your dog that Dana said hi!