Right around October and November, it never fails.
The question comes up for those planning to sell their home: Should I sell my house in the winter months OR wait until Spring?
It's a good question, but there are a lot of things people don't think about when it comes to this. Most think it's a bad idea. Think about it: holidays are happening, the weather gets icy cold, and you hear of home sellers actually pulling their homes off the market during the winter. So the real question should be:
Is Winter a Terrible Time to sell my house?
Watch this short video below by Mike for a straight explanation:

[one_half]
[/one_half]
[one_half_last]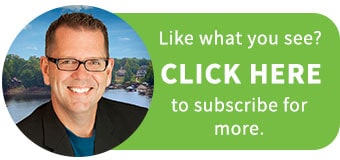 [/one_half_last]
Having dealt with listing homes in the winter and helping home buyers find homes at this time, I've found that in the winter months, you don't have tire-kickers. You don't have people looking at homes who aren't very motivated to buy. You have more serious buyers. You also are dealing with a lot less homes on the market. (Less competition)
Read on for a few reasons listing in the Winter is not a terrible idea.
Not Terrible – Reason #1 – Corporate Relocation is Popular in Winter Months
A very popular time for corporate relocation activity in the Lake Norman NC area is in the last quarter and entering into January. If your home isn't on the market at this time, you'll miss this pool of buyers. Corporate Relo's are also usually more motivated to find a home quickly in order to get started with their new job and to settle themselves and their family into the area.
Not Terrible – Reason #2 – The Number of Available Homes DROPS Substantially
You can chalk this one up to Economics 101: supply and demand! Remember, less competition with a more serious pool of buyers means your chances of getting the sale are increased. In the Spring and Summer you may be 1 out of 10 homes with similar features, whereas in the Winter you may be 1 out of 4. Which odds do you like more? You also have less people stomping through your home who may not be that serious about buying. Trust me when i say this, buyers out shopping at this time of year tend to be ready to pull the trigger with an offer.
Not Terrible – Reason #3 – Listing Earlier Allows You To Troubleshoot
If you have some challenges with your property: a steep driveway, a high voltage power line as your neighbor, or anything that may create some challenges when selling, it might be a great idea to list in the Winter. Why? Because buyers shopping at this time of year are usually committed to buying a home and have a whole lot less to chose from when shopping. Some of these challenges can be overcome in the winter months for this very reason.
Waiting until spring or summer could cost you, with less cash in your pocket at closing. On the other hand, if your home is the jewel of the neighborhood, it won't really matter when you sell. Remember, challenges can be many things and it only takes a 10 minute visit to your home by an experienced Realtor to determine if your home might have some of these obstacles when selling.
The Bottom Line
Whatever your decision on when to sell your home, you should always be sure to have a good understanding about the value of your home and the upward or downward market trends happening in your city and region. This information is best deciphered through an active and experienced Realtor®.
I'd love to chat with you about your specific situation, just shoot me an email at mike@lakenormanmike.com or call us at (704)584-9781.
If you want more of these types of videos, subscribe below and I will make sure you get to be first to watch my brutally honest commentary on real estate. Shooting it straight with positively no baloney!
[one_half]
[/one_half]
[one_half_last]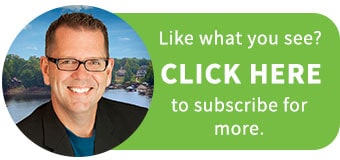 [/one_half_last]
Helpful Related Articles from across the web about selling a home in the winter:
How to sell a home in the winter – Bill Gassett
Should I Sell My Home Now or Wait Until the Spring? – Kyle Hiscock
Why It Pays to List Your Home in Winter – Time Magazine