Article by Wendy Castonguay
Lake Norman was just listed as one of the top 12 lakes in the United States! Lake Norman is situated 15 miles north of Uptown Charlotte stretching 520 shoreline miles. The lake has waterfront homes of all sizes and styles, but when it comes to the highest priced, 'luxury' is an understatement!
Keep scrolling to view the Top 10 Most Expensive Homes for sale on Lake Norman.
Coming in at Number 10: "Spanish Sensation"
173 Rehoboth Ln. Mooresville, NC 28117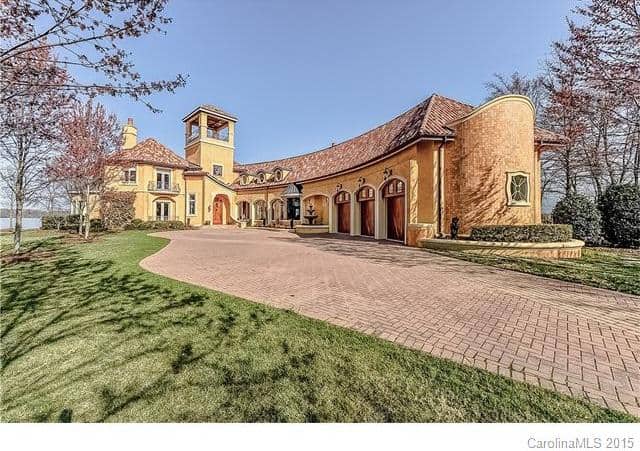 Listed at $3,595,000 with 8,810 square feet and built in 2005 at The Point. This Spanish style home will make you feel like you are living on your own private island surrounded by the blue waters of Lake Norman. This beautiful home features two master suites and 900 feet of private shoreline. View Listing Here.
Number 9: "The Private Estate"
120 Barrister Bay Lane Mooresville, NC
This one is unique in that it's very private! In fact no actual photos of the home are shown in the listing! The main claim to fame is the high price and the land included. Listed at $3,699,999 built in 2001 this 3,731 square foot home on the lake has a private gate leading to the luxurious estate. This property features 7.8 acres of land! The bonus is this land can be sub-divided into building lots or all can be used as your own private acreage. View Listing Here.
Number 8: "Great Estate"
19125 Peninsula Point Dr. Cornelius, NC 28031
Listed at $3,899,900, this mansion was built in 1996 in Cornelius, NC on a main channel of Lake Norman. This estate's entrance will take your breath away! The spaciousness of this home is remarkable, along with first-class panoramic views of the lake. See Listing Here.
Number 7: "Like Heaven"
17002 Freshwater Ln. Cornelius, NC 28031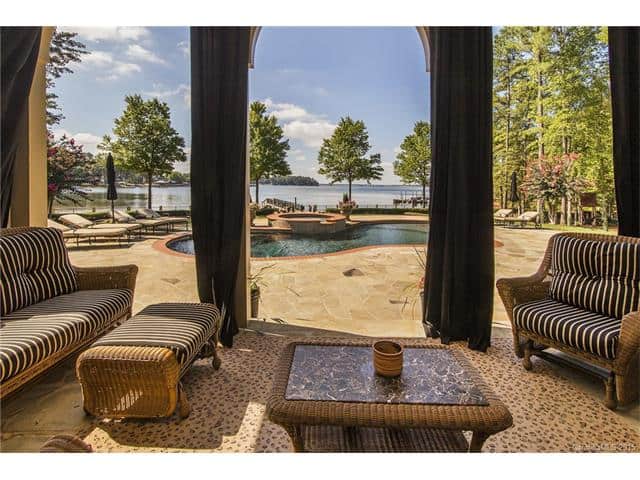 Built in 1999 listed at $3,950,000, this 8,169 square foot waterfront stone home is in The Peninsula community in Cornelius, NC. A distinguished feature of this home is a Nanny suite and a gorgeous lawn and flower garden path leading to the lake. The outside patio and pool gives it the feel of a private resort paradise! (Listing now sold or off market)
Number 6: "French Extravagance"
19134 Peninsula Point Dr. Cornelius, NC 28031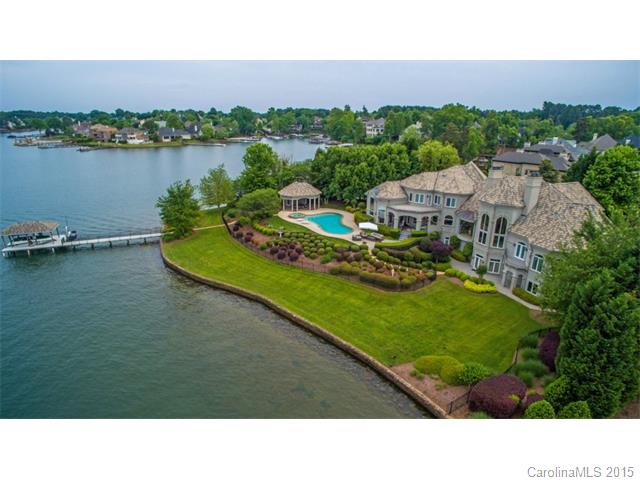 Currently Listed at $3,750,000 built in 1997 on a little over an acre of land. Featuring a waterfront lot and private dock. This 3 story French Country style home is situated in a gated community with a desirable view of Lake Norman. This home is exquisite, offering lush landscaping, a magnificent pool and luxurious interior.(Listing now sold or off market)
Number 5: "Elaborate Estate"
18394 Nantz Rd Cornelius, NC 28031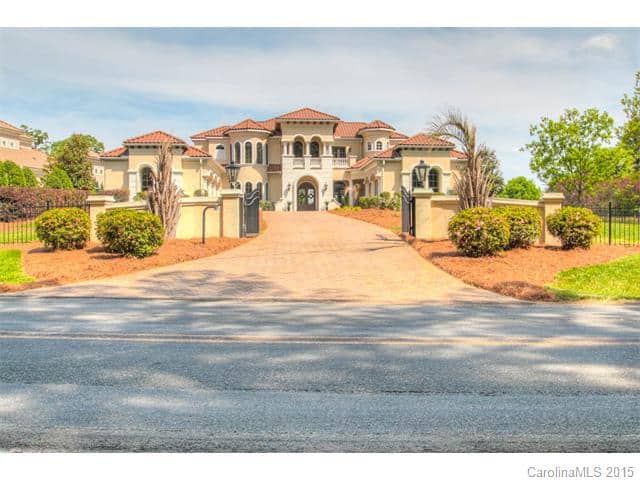 Offering a gated elaborate entrance, this 2007 built, 10,320 square foot home is listed at $3,950,000. Located on 1.35 acres, this master-crafted home offers magnificent lake views, two amazing swimming pool, and to top it off…an elevator! This estate was custom built, crafted with optimum materials. (Listing now sold or off market)
Number 4: "11K Square Feet of Lake Norman Luxury"
16920 Harbor Master Cove Cornelius, NC 28031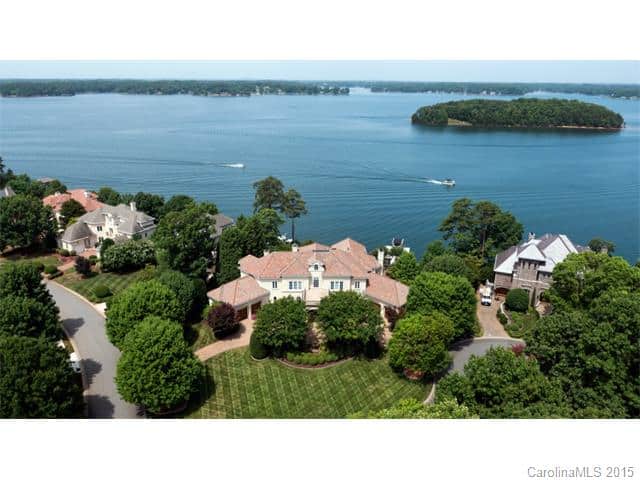 Built in 1997 and listed at $4,399,000 on 1.020 acres of land, this 11,097 square foot gorgeous estate home sits on Lake Norman at The Peninsula. Uniquely designed with a Mediterranean style, this residence offers a beautifully landscaped yard giving you privacy between neighbors and a magnificent pool right on the lake. (Listing now sold or off market)
Number 3: "One-of-a-Kind Waterfront Stunner"
178 Mariner Pointe Lane Mooresville, NC 28117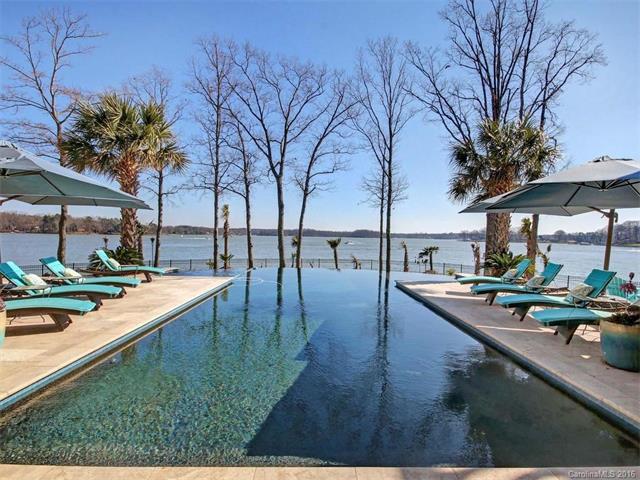 This Mansion was built in 2004 with a keen eye for the wow-factor! Boasting an 8-car garage on a 6 acre lot, this home has one of the best wide open views on the entire lake. To add to the luxury, the home has been completely renovated recently for an even more updated and extravagant appeal. (Listing now sold or off market)
Number 2: "Magnificence on the Lake"
210 Yemon Rd. Mooresville, NC 28117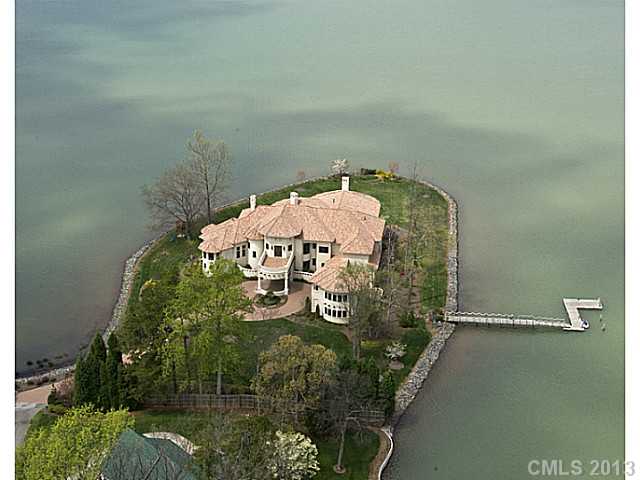 Listed at $5,400,000 and built in 2003 at the Point in Mooresville, NC, this custom built home is 9,800 square feet. Offering a grand entrance, as well as an elaborate design throughout the home, it's situation on a magnificent location with an amazing view of Lake Norman. In fact, this home is situated with water on 3 sides making it feel like your own private island! (Listing now sold or off market)
MAY WE HAVE A DRUM ROLL PLEASE…
Number 1: "Magazine-Cover Majesty"
127 Thurston Way Mooresville, NC 28117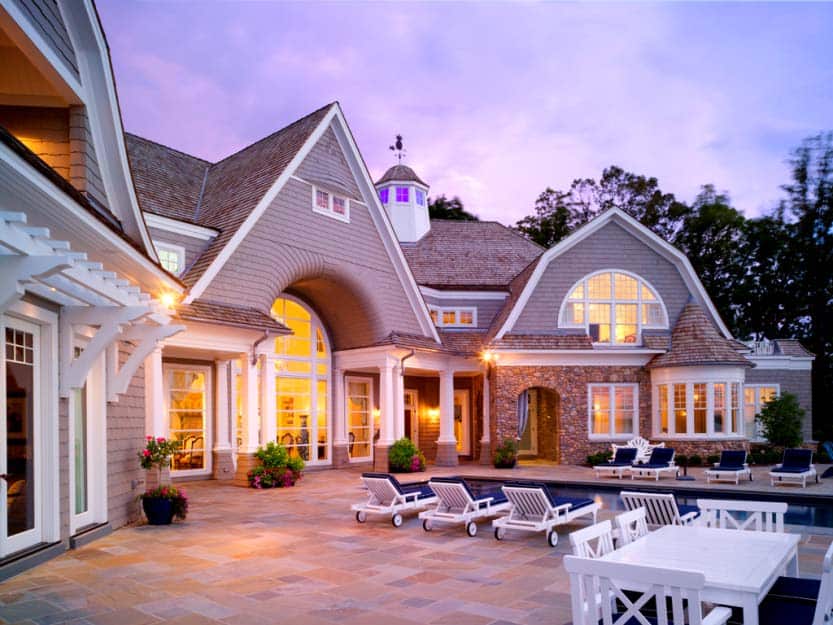 Watch the video below for a tour narrated by the current owners.
This is the most expensive home for sale on beautiful Lake Norman, in a prestigious development, The Point. Built in 2007, this 11,574 square foot gem still looks brand new with a gorgeous view of the lake on a private lakefront peninsula. In this home you will have views of the lake from several rooms. Click further to see all the amenities offered: (Listing now sold or off market)
All Waterfront Properties For Sale
---
We hope you've enjoyed discovering the top 10 most expensive homes on Lake Norman (for sale at the time of posting this)!
WANT TO SEE MORE?
If you'd like more access to luxury homes in and around Lake Norman, visit our Lake Norman Luxury Exclusive Page. On that page you'll be able to see luxury homes by category (golf course, size, price, waterfront, etc,) and discover the most prestigious neighborhoods around the Lake.
If you want to check out homes in the Lake Norman area that aren't necessarily worth millions, visit: Lake Norman homes for sale.
Note: All images are courtesy of the Carolina MLS.