Perhaps you've been that home seller who had their home put on their market, and to your surprise after a day or two go by you notice that your home isn't showing up for sale when browsing on Zillow.com or via the app. Or put yourself in the shoes of a home buyer, who finally finds a home that matches 94% of their criteria. They call up their agent to book a showing and what do you know, the house has been under contract for three weeks already. This sort of thing happens all the time! The question quickly becomes:
Why is it that Zillow has inaccurate listing information?
Watch this short video below by Mike for a straight explanation:

Mike on the Problem with Zillow.
So, I list my property. It just comes on the market. Two or three or four days, I go to Zillow, I can't find my property. Where did my property go? Or maybe it was never there in the first place.
Hey, I'm Lake Norman, Mike. You know, I continue to shoot it straight. I'm always going to give you the straight answers.  Today, we're going to cover that very topic in my weekly video blog.
So let's get right to the question and here's the question.
Where did it go, how come it's not there? Are you aware that Zillow is the most dominant site for bar search activity? They outproduce. They think there's more people searching Zillow than any other site. Three, four to one over realtor.com.
So, you better be on Zillow. Here's the problem. We as agents have to manually input these listings to Zillow. We have to update these listings on Zillow. It's not an automatic feed, which means some external sites when we put it on multiple listing service, which gives your listing access to all the agents that are associated with our board.
I don't care what agency they're from. Remax, Coldwell Banker, it doesn't matter. They're all going to be in there. Then that particular MLS pushes out to a lot of cooperating websites. Zillow happens to be not one of them. So when you put something on Zillow, the agent has to manually input your information into Zillow. Any price changes when the property is sold. I'm sure you can all remember calling on a property, reaching out to an agent and the agent looks it up and says, well, that property sold six months ago or you're calling on an active property and is currently under contract.
That's because it's not direct access to the multiple service. Agents have to continually update that. And because of that, the information is extremely inconsistent. And here's the kicker. There are a ton of realtors that don't even put this information on Zillow.
Remember what I said earlier? This is the number one searched real estate website. You can't be a small little website and compete with Zillow, so you better be on Zillow if you want more buyer opportunities. This is not a promotion for Zillow. I am Lake Norman, Mike, but I'm telling you, it's part of the process. It amazes me how many you just can't find and how inaccurate the information is.
So, if you want accurate information, if you want a current market update on your home, you've got one or two choices that each of my weekly video blogs? You can click on the link below and search live listings on the MLS. This will give you exactly what's available because it's updated to the minute.
Secondly, if you want the current market value of your home, feel free to drop me a line. Click the button below and I'll reach out to you or I'll give you the automated version, whichever you prefer.
This is Lake Norman, Mike signing off. I'll see you next week when we're going to cover the estimate. We've all done it. We've all went. We've all searched it. Is it ridiculous? Stay tuned and find out. We'll see you next week.
[one_half]
[/one_half]
[one_half_last]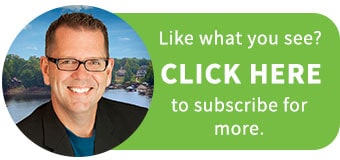 [/one_half_last]
The online search giant
Don't get me wrong. Zillow provides a valuable service to people. Everyone remembers their Zestimate. The company pays lots and lots of money to their designers, programmers and developers in order to create an easy and intuitive home search solution for buyers around the world. Guess what, all that investment has paid off! Zillow is currently the #1 searched real estate portal on the planet–by a longshot! I'm not a Zillow representative, I'm just giving you the facts. It's the main reason I make sure every listing we put on the market looks its best on Zillow.
Here's the problem with Zillow
Licensed real estate agents have to manually input real estate listings into the Zillow database one by one. They also have to manually update them too! Zillow is NOT an automatic feed.
If you've watched our previous video on the importance or lack of importance of the real estate brokerage when selling your home, you'll know what the MLS is. The MLS or Multiple Listing Service, is the database of real estate listings that all agents have access to. They can see all the homes that are on the market no matter who lists them.  This is the most complete and accurate database of homes on the market.
Do you know why it is so accurate? One main reason is because if agents have erroneous information on their listings, they can get fined a lot of money from the board. If an agent is helping a buyer find a house, they go to the MLS to find homes, they don't go to a portal like Zillow, because they know that Zillow is not always accurate.
The MLS has cooperating websites that receive a direct and updated feed to the MLS. Zillow is not one of those cooperating websites. In fact the National Association of REALTORS® is not happy with Zillow at the moment and actually just banned them from events for REALTORS®. REALTORS® like myself can pay extra for a service that receives this direct feed to the MLS. This functionality is called IDX. In simple terms, IDX is the system that allows REALTORS® to show MLS property listings on their websites.
Here's One Solution
When you use a local REALTOR'S® "IDX" search website, like our very own Lake Norman area home search feature, you'll see listings directly from the Carolina MLS feed. You won't be able to see homes in Arizona or New York, because those are not in our MLS. Many people use both hot search portals like Zillow, Realtor, or the like in addition to a local REALTOR'S® website while searching for homes, and thats okay too!
Next week we'll talk about the dreaded "ZESTIMATE"
I'll continue to 'shoot it straight' and answer your questions no matter how controversial they may be.
Just shoot me an email at mike@lakenormanmike.com or call us at (704)584-9781.
If you want more of these types of videos, subscribe below and I will make sure you get to be first to watch my brutally honest commentary on real estate.  Shooting it straight with positively no baloney!
[one_half]