This guide will describe the different types of schools found in the Lake Norman area and also list some of the most popular and highly rated. We are not connected to any of them or promoting one versus another. We simply provide information about Lake Norman.
By reading you will learn:
What charter schools actually are
Prep and private school types
Top-rated schools in the area
It's to be expected that while helping people find their Lake Norman dream home, we get asked a variety of questions. I would venture to say one of the most common topics is schooling.
Our clients who are relocating to Lake Norman with school-aged children will almost always be seeking information about what school options are available outside of the public school system. Often times their children previously went to a private, charter or prep school. Or they might be getting to the age where starting school (or preschool) is right around the corner.
Sometimes our clients are just looking for a change or a new starting point for their children's education. Let's get excited about school!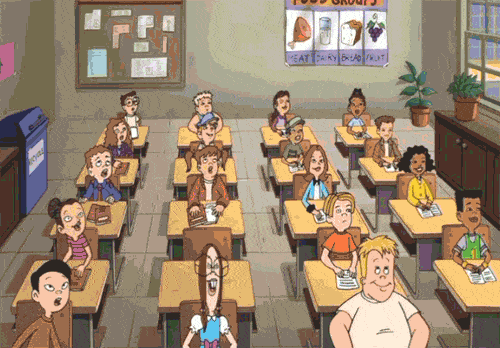 ​
While many parents are likely already familiar with the differences in a charter, prep, and private school, and maybe already have kids in these types of schools, some are new to this arena or just beginning to research their children's school path.
I have put together a few essential basics.
Charter Schools: Charter schools are an alternative to a public school and they do not charge tuition. Students do have to apply for acceptance to charter schools, but this is not based on entrance exams. If the charter school is in high demand, they will grant admission based on a lottery system. Typically the class sizes will be smaller than in public schools. Charter schools, like public schools, receive government funding as well as funds from various sponsors. Charter schools are also subject to government regulations. However, charter schools are not established by the government. Instead, they are created by organizations, nonprofits and/ or individuals. Student's performance on assessment tests is critical to a charter school's survival, these tests are given by the government. Uniforms may or may not be required, depending on the school. No two charter schools are the same, but they are basically like a different kind of public school that operates with fewer restrictions and therefore has opportunities to be more creative.
Prep / Private Schools: Larger private and prep schools often offer educational levels beginning at Pre- K right up through 12th grade. Some examples of these schools are college prep, military schools, religious schools, Montessori, sports or art-focused schools, schools for special needs, boarding school, and Waldorf schools. According to the National Center for Educational Statistics, an estimated 5.5 million students grade Pre-K to 12, and the post-graduate year was educated by private schooling during the 2013-2014 year. That is approximately 10 % of students in that age group in the United States! Class sizes are typically smaller, student-teacher ratios of 12:1 are not uncommon. Tuition assistance, installments, loans, and scholarships are often the main source of money for these schools. It is important to always ask about your options if finances are a concern. Sports and extracurricular activities are held in very high regard at these schools. While non-public schools can establish their own curriculum and requirements for high school graduation, they are still subject to specific academic competency requirements by the state of North Carolina.
Of course, each student is so vastly different in regards to their needs, unique abilities and skills, and their interests. I have put together a list of several of these schools in the Lake Norman area so you can research them and determine which one might be the best fit for your family. Rest assured, you are in great hands for all your Lake Norman house hunting needs while you scope out schools for the kiddos!
Questions on school, districts, bussing, or anything else on Lake Norman? Drop us a line and we'll try to get your question answered! As leading Lake Norman real estate agents we are uniquely familiar with all the towns surrounding the lake.
Cornelius:
Academic Illumination Day School: https://www.greatschools.org/north-carolina/cornelius/8059-Academic-Illumination-Day-School/
The Goddard School: www.goddardschool.com
Grace Covenant Academy: http://gracecovenantacademy.org/
Primrose School of Cornelius: www.Primroseschools.com
New Beginnings Christian Academy: http://north-carolina.educationbug.org/private-schools/23527-new-beginnings-christian-academy.html
Davidson:
Community School of Davidson: http://www.csdspartans.org/
Davidson Day School: https://www.davidsonday.org/
Phoenix Montessori Academy: https://www.phoenixmontessori.org/
Denver:
Chesterbrook Academy: https://www.chesterbrookacademy.com/preschools/charlotte/denver/
Denver Christian Academy: https://www.denverchristianacademy.com/
Lincoln Charter: https://www.lincolncharter.org/
Huntersville:
Chesterbrook Academy: https://www.chesterbrookacademy.com/preschools/charlotte/statesville-rd/
Childrens Schoolhouse: http://thechildrensschoolhouse.org/
Christian Montessori School at Lake Norman: http://www.christianmontessorischool.org/
Christ The King Catholic High School: https://www.ctkchs.org/
The Goddard School: www.goddardschool.com
Huntersville Christain Academy: https://www.yelp.com/biz/huntersville-christian-academy-huntersville
Lake Norman Charter: https://www.lncharter.org/
Legacy Leadership Academy: https://www.legacylkn.org/
Phoenix Montessori Academy: https://www.phoenixmontessori.org/
Primrose School of Huntersville: www.Primroseschools.com
St Mark Catholic School: https://stmarkcatholicschool.net/
Southlake Christian Academy: https://www.southlakechristian.org/
Mooresville:
Chesterbrook Academy: https://www.chesterbrookacademy.com/preschools/charlotte/mooresville/
The Goddard School: www.goddardschool.com
Hope Christian Academy: http://www.hcamooresville.com/
Langtree Charter Academy: https://www.langtreecharter.org/
Liberty Preparatory Christian Academy: https://libertyprepnc.com/
Pine Lake Preparatory: https://www.pinelakeprep.org/
Primrose School of Lake Norman: www.Primroseschools.com
Woodlawn School: http://www.woodlawnschool.net/aurora/index.php
Sherrills Ford:
Mt Pleasant Preschool: https://mtpleasantpreschool.com/
Statesville:
Academy of Excellence: https://www.greatschools.org/north-carolina/statesville/8062-Academy-Of-Excellence/
Believers Faith Center Christian Academy: https://www.yelp.com/biz/believers-faith-center-christian-academy-statesville
Cornerstone Christian Academy: https://welovecornerstone.com/
Crossroads Christian School of Statesville: https://www.privateschoolreview.com/crossroads-christian-school-of-statesville-profile
Southview Christian School: http://southviewchristian.org/
Statesville Christian School: http://www.statesvillechristian.org/
Statesville Montessori School: http://www.statesvillemontessori.org/
Troutman:
Calvary Academy: https://www.greatschools.org/north-carolina/troutman/8069-Calvary-Academy/